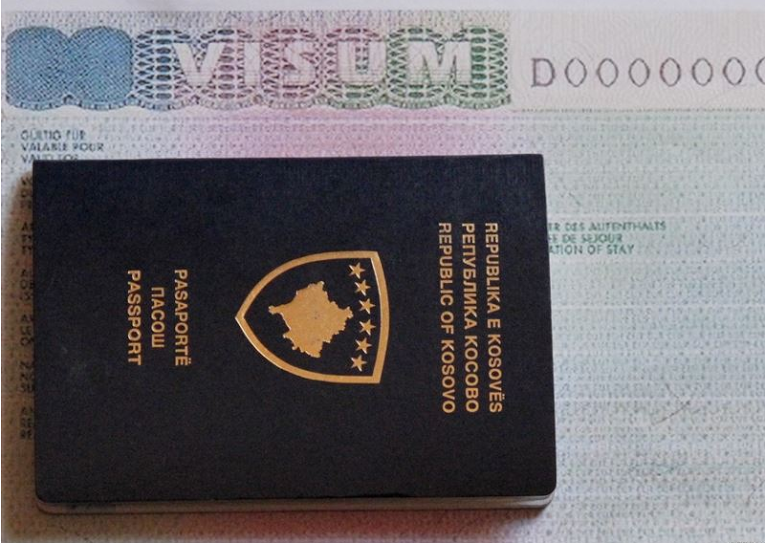 IBNA Special Report
Pristina, October 29, 2014/Independent Balkan News Agency
By Elton Tota
Citizens of Kosovo are looking forward to the liberalization of visas, which would enable free movement to EU countries.
They are worried about the delays with this process and fear that their country may remain the only isolated country in the region.
The issue of the liberalization of visas for Kosovo must turn into the main priority of the institutions of the country, say the citizens.
Government officials say that Kosovo has now delivered all the criteria imposed by the European Commission.
Nevertheless, the public opinion doesn't agree. Flutura Bytyqi, a 22 year old student told IBNA that she has never obtained a visa and never visited any European country as a result of the lack of a visa.
"My wish is to follow my post graduate studies in an EU member country, but it's impossible, because in order to obtain a visa, I must meet a number of criteria. Liberalization of visas is delaying and this, as a result of competent institutions which are not able to meet the conditions that stem from the visa liberalization guideline", says she.
In contrast to Flutura, Arben Kostumi, 24, needs a visa for something else. He told IBNa that he has attempted many times to obtain a visa in order to visit his relatives abroad, but to no avail.
"We remain an isolated state. I have applied in many EU embassies for a visa, but never been successful. I have wanted to visit relatives that lives abroad", says Kosumi.
Dhurata Beqiri, 26, told IBNA that she wishes to visit EU countries and do shopping there.
"I want to travel to EU countries, get to know different cultures, civilizations, but unfortunately, we are blocked in this aspect. We can only travel without a visa to Skopje or Tirana. This is absurd. Why are we different to European youngsters?", says she.
With over 35% of population from the age of 15 to 24 and over 65% under the age of 30, youth is the biggest age group in Kosovo.
Government of Kosovo says that it has delivered all the criteria of the visa guideline, but the engagement of institutional leaders doesn't seem to be that great in the aspect of the liberalization of visas. At least, this is the impression that is given from young people.
Notable Kosovar analyst, Vilhard Shala told IBNA that Kosovo is without any doubt the most isolated country in this aspect.
"Citizens not only need visas to travel to Schengen countries, but the refusal visa rate is the highest in the region. This makes movement very difficult in every sense", says he. /ibna/