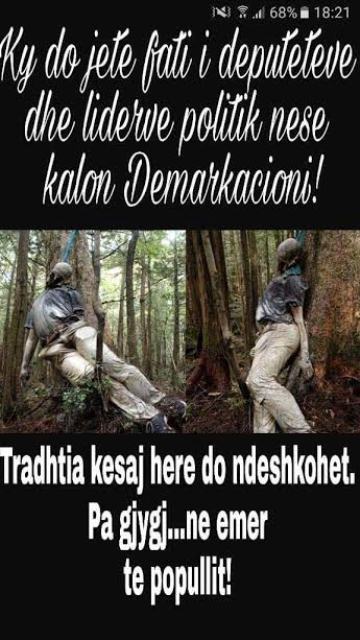 A governing majority MP in Kosovo has received a threat for her life, ahead of the voting for the border demarcation agreement between Kosovo and Montenegro in the parliament of Kosovo.
"This will be the fate of MPs and political leaders if demarcation is voted", reads the inscription of a photograph with sensitive content sent as a threat to Kosovo majority MP.
"Treason this time shall be punished. Without trial… in the name of the people", further reads the threatening message.
Meanwhile, the US ambassador, Greg Delawie has reacted by saying that the USA condemns these threats.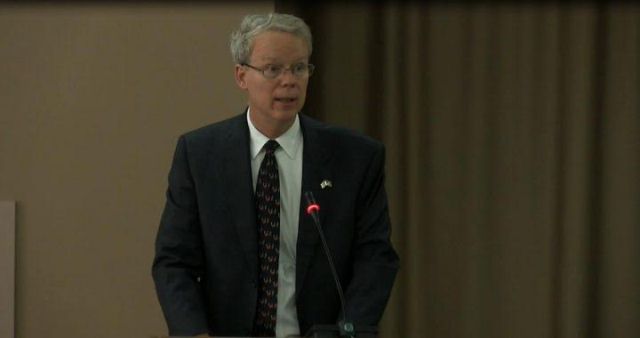 "I welcome the professional work of the Commission for the Measurement of the Territory and I condemn any threat addressed to public officials about their vote for the Demarcation Agreement. This is unacceptable in a democracy", the US diplomat said.
According to the report of the government commission for the measurement of the territory , Kosovo has lost not even a square meter of territory with the signature of the demarcation agreement with Montenegro. But, opposition in Kosovo doesn't agree with this, claiming that Kosovo has lost territory as a result of this ag
Meanwhile, US ambassador Greg Delaqie has stressed that he condemns any threat against public officials due to their vote for the Demarcation Agreement. /balkaneu.com/