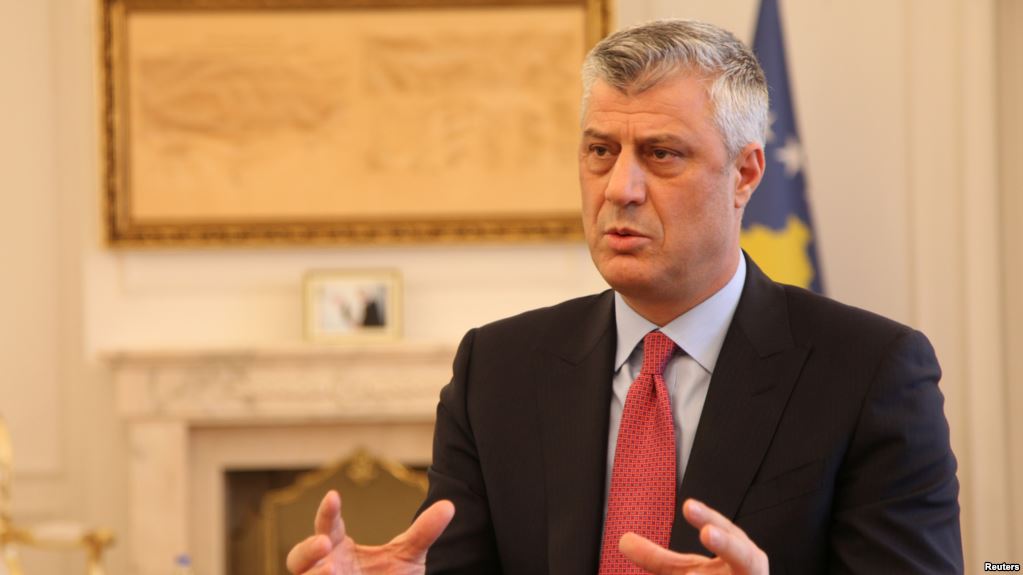 An agreement between Pristina and Belgrade is possible within this year despite setbacks of the recent months in recent months, was declared by Kosovo's president, Hashim Thaci.
"We have to sit down even with our arch enemies, but without any preconditions, and try to listen to each other," Hashim Thaçi, the Kosovan president, told the Guardian in an interview ahead of a conference in Berlin on 29 April.
Thaçi said he had invested all the political capital he had built up over two decades in the success of the talks, and the price of continued failure would be damage to the whole region.
"In current circumstances, with these tensions, I do not see why any foreign investors would come and invest in our region. Only a peace agreement will bring prosperity," he said.
 Thaçi said "border demarcation" would be part of any comprehensive mutual recognition agreement. But he stressed "there can be no borders on ethnic lines. It's impossible. Both Kosovo and Serbia will remain multi-ethnic states." /ibna/