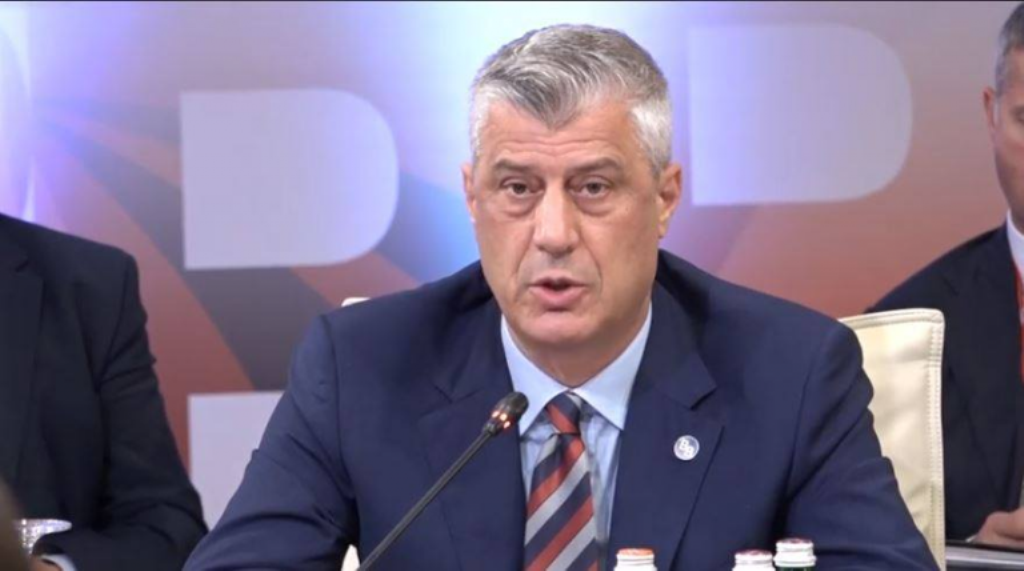 President of Kosovo, Hashim Thaci, said in an address delivered during the Brdo-Brijuni summit taking place in Tirana, that he's hopeful that the Paris summit will yield concrete results in the process of dialogue between Kosovo and Serbia.
"I hope that the Paris summit will be well-organized and that it will yield something concrete in order for us to move forward", Thaci said.
Thaci praised the efforts made by chancellor Merkel and president Macron, but added that nothing concrete came out of the Berlin summit.
The president also stressed that Kosovo is making constant efforts to reach a deal.
"We have made constant efforts to reach a deal, but there have been misunderstandings and skepticism which have been reflected on the process. We were in the Berlin summit and we saw how big of a gap there is between Kosovo and Serbia and how difficult it is to strike a deal", Thaci said. /ibna/