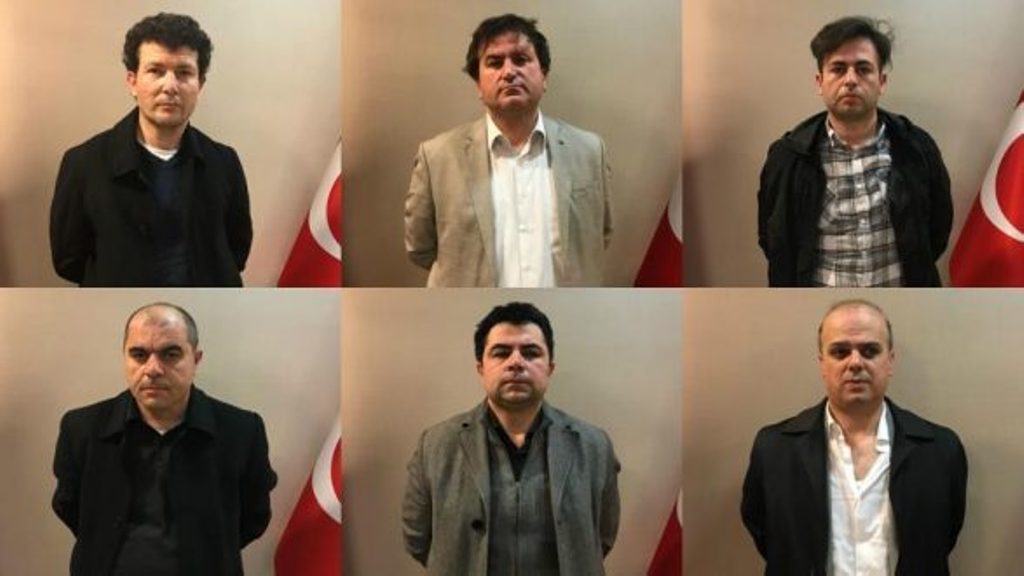 Authorities in Kosovo have arrested on Thursday six Turkish nationals who worked for the "Gulistan" educational institution, property of the Turkish Fetullah Gulen, which Turkish president, Recep Tayyip Erdogan blames for a coup d'etat in Turkey.
Although they had stay permits and other documents which allowed them to exert their activity in Kosovo, they have been deported through a fast track procedure to Turkey.
This operation has been surrounded by a lack of clarity and information.
Prime Minister of Kosovo, Ramush Haradinaj said that he was not aware of the operation.
"There are several elements which make this operation unclear. As Prime Minister of Kosovo, I was not informed by any institution of the country about this, therefore I shall do what my powers allow me to do in order to clarify the circumstances", PM Haradinaj said.
The Prime Minister has held several meetings with officials of the Ministry of Interior and Kosovo Intelligence Agency  (KIA) on Thursday evening.
IBNA learns that on Friday, PM Haradinaj will sack officials of the Ministry of Interior and Kosovo Intelligence Agency.
Meanwhile, president of Kosovo, Hashim Thaci, also claims that he has not been informed on the arrest of the six Turkish nationals.
"The Turkish ambassador and other institutions have requested other people to be deported, not these ones", he declared.
He also said that what happened on Thursday is institutionally unacceptable, while on a technical point of view, it still needs to be clarified.
The Ministry of Foreign Affairs has strongly condemned the deportation of the Turkish nationals from the Republic of Kosovo.
"This should have not happened. Republic of Kosovo has shown that it respects contemporary democratic standards and in this context, the arrest and deportation of Turkish nationals who have been equipped with regular stay permits in the Republic of Kosovo, is in violation of the laws of the country and international norms", the statement says. /balkaneu.com/