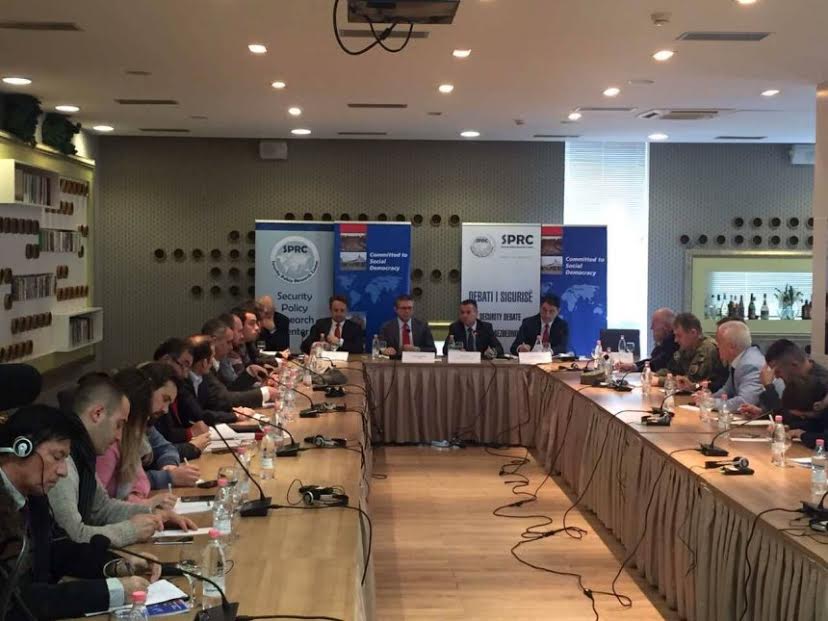 Tension in the north of Kosovo, Serbia's aim to have an influence in the jurisdiction of the Special Tribunal, Russia's attempt to influence the Balkans, discontent about corruption and organized crime, social and economic risks are some of the challenges for Kosovo's national security in 2017.
Institutions of Kosovo must transform FSK into an army and build full capacities for the country's defences.
This was said today in a meeting called "Kosovo's Security Challenges for 2017" organized by the Security Policies Research Center and Friedrich Ebert Stiftung (FES) in Pristina.
The deputy minister of Interior, Nehat Mustafa mentioned four security threats for Kosovo.
"Tension with Serbia, violent extremism that leads to terrorism, organized crime and the growth of Russian influence in Kosovo through mechanisms that it controls, are a real threat for the security of our state", he said.
Meanwhile, MP Nuredin Ibishi stressed the importance of parliamentary monitoring of security during this period and the new national security strategy that must be drafted.
"The law on FSK must change the mission of this force, in order for it to build its capacities, said Ibishi.
Former FSK commander, General Kadri Kastrati stressed the importance of the transformation of FSK into armed forces, stressing his conviction that defence issues must be handled seriously. /balkaneu.com/