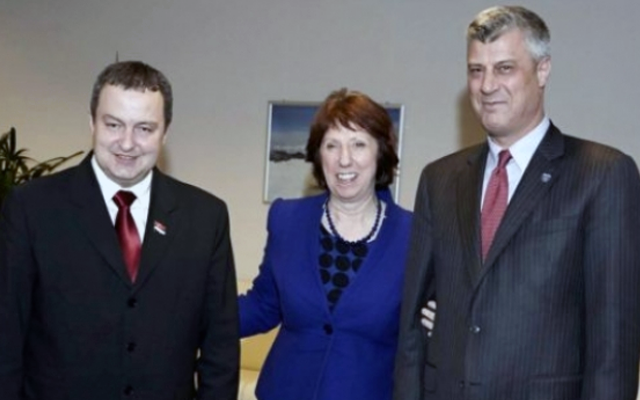 Prishtina, April 1, 2013
Kosovo's Prime Minister Hashim Thaçi said on Monday his delegation was going to Brussels reach an agreement with Serbia, in order to enable a normalization of relations between the two countries.
Speaking before the media at Prishtina's airport before leaving for Brussels for the second round of talk, Mr. Thaçi said "the agreement could open the way to peace, closing once and for all the chapter of conflict and opening the perspective of cooperation and European integration."
The Prime Minister believes that an eventual agreement would help the consolidation of the state of Kosovo and the functioning of its instritutions in every inch of its territory.
Thaçi stated that if the agreement between the two parties is reached, its implementation will start immediately. "Kosovo has a concrete actin plan, consulted beforehand with the international actors.
Conditions for free movement throughout the territory, meaning opening of all roads and passage ways, will be secured. I assure you that every step of it will fuly comply with the Constitution of Kosovo and the Ahisaari Plan," Thaçi stated.
On the other hand, President of Serbia Tomisllav Nikolic, declared on Monday that on Tuesday's meeting in Brussels Serbia will be represented by Deputy PM Alexandar Vucic. Nikolic made the statement during a press conference in Belgrade./ibna/