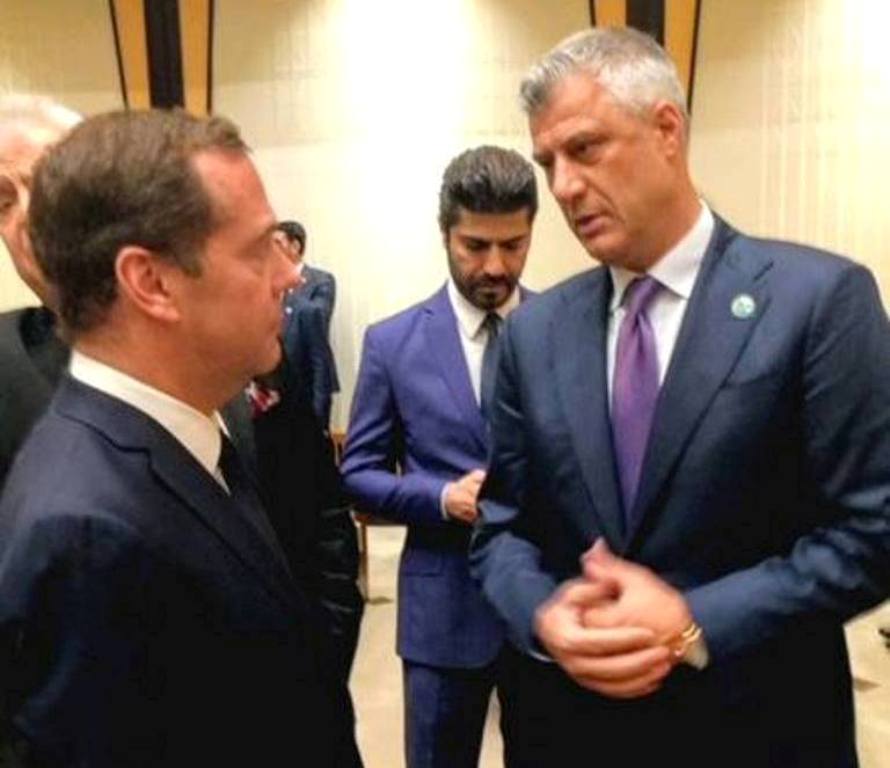 President of Kosovo, Hashim Thaci has announced that he has met in Ankara with the Russian Prime Minister, Dimitry Medvedev.
The short meeting has taken place during the ceremony of the inauguration of the Turkish president, Recep Tayyip Erdogan, who was elected for another term in office in last month's elections.
"I asked Prime Minister Medvedev to establish an initial communication between our two countries. We also talked about the last phase of the normalization of relations between Kosovo and Serbia and we agreed that the deal that will be reached will bring long-term stability in Western Balkans".
Russia, which has intensified its efforts to expand its influence in the Balkans, continues to support Serbia, which is aiming to become an EU member country, but also to preserve relations with Moscow.
Russia backs Serbia's position on Kosovo and does not see the integration of the Balkans, particularly in the NATO, as something positive. /ibna/