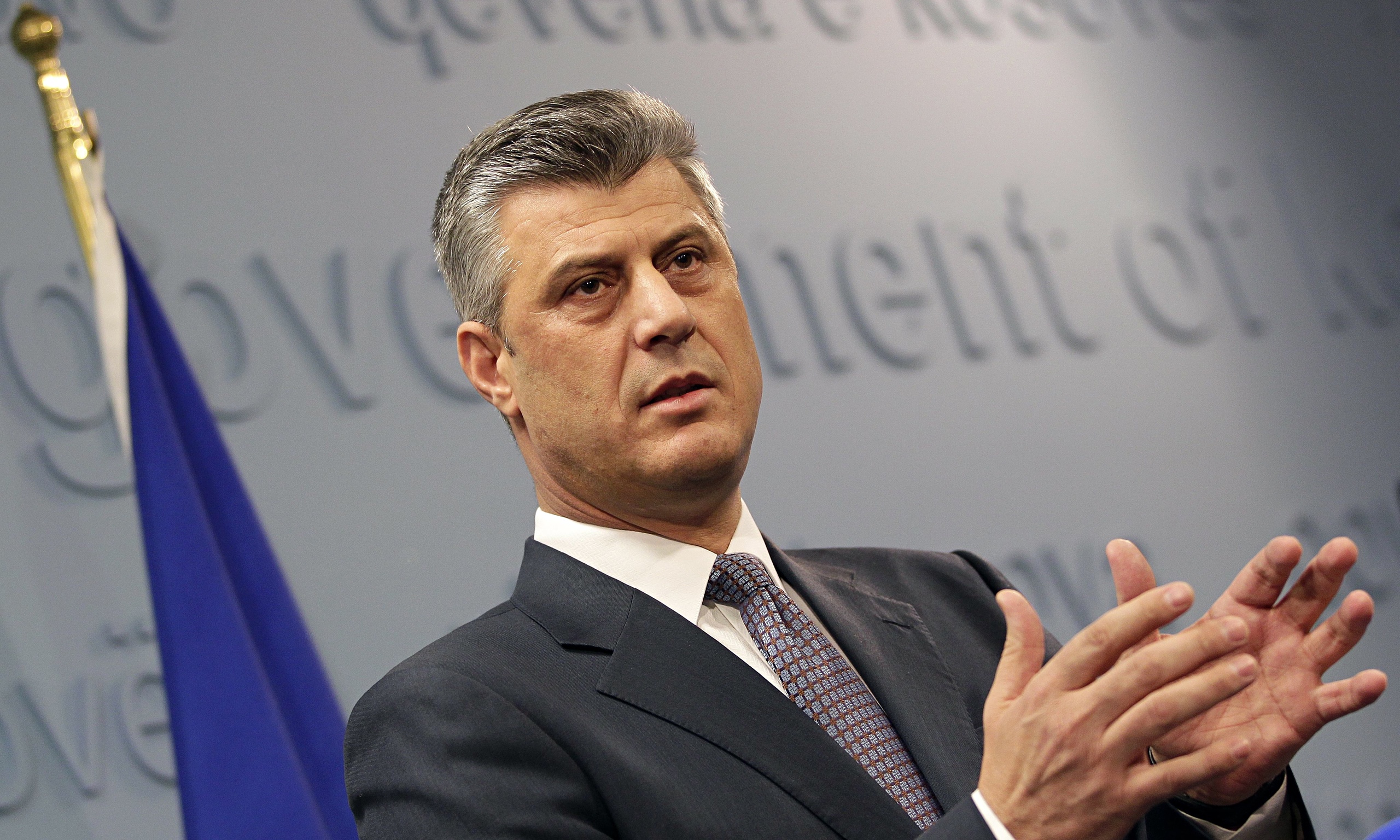 President of Kosovo, Hashim Thaci says that he's skeptic about the justice that the Special Tribunal on war crimes happened in Kosovo can deliver.
Thaci has expressed his opinion during the presentation of the report regarding public perception on the Special Tribunal.
Thaci said that this tribunal is being seen with much skepticism by Albanians, because it will only try crimes allegedly committed by former members of KLA against the Serb civil population.
According to Thaci, this court "may deprive some from their freedom and it will not deliver justice and enable cross-ethnic reconciliation".
However, Thaci has also pointed out the positive sides of this international tribunal.
"The Special Tribunal is not a bad thing, but a good thing for Kosovo. It is often said that Kosovo has a black cloud standing above it, but that cloud was created by Serbia", president Thaci said.
Known by the name Special Tribunal on war crimes, the job of this tribunal is to try alleged crimes committed by several former members of the Kosovo Liberation Army against minorities from 1998 until 2000.
These allegations were brought up by the report drafted by the Swiss senator, Dick Marty submitted to the Council of Europe. /balkaneu.com/