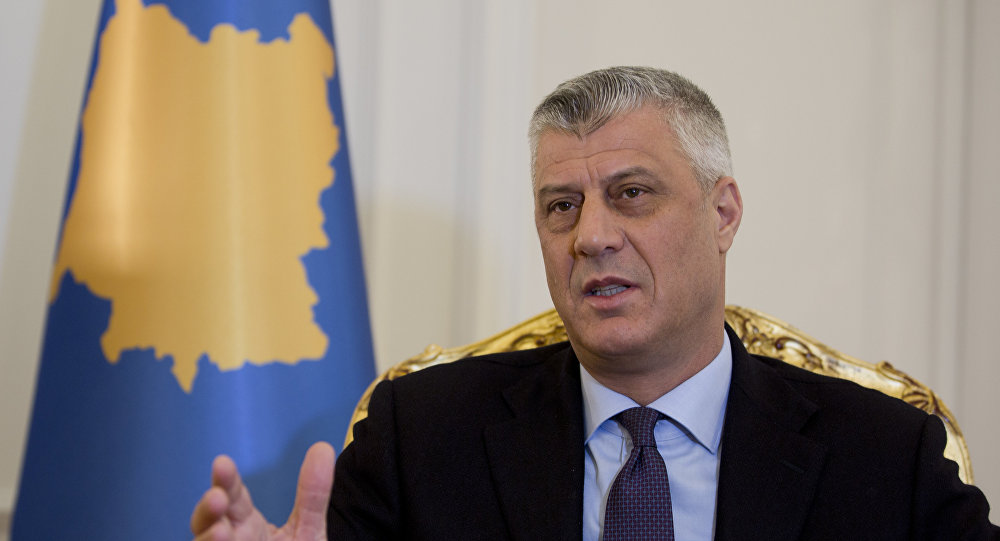 Dialogue for the normalization of ties with Serbia has been suspended for the past seven months now, but ideas of land swaps continue to circulate.
The president of Kosovo, Hashim Thaci has submitted a draft resolution to parliament demanding that the Presevo Valley (a region inhabited by a majority of Albanians in the south of Serbia) be united to Kosovo.
"Kosovo must respect the will of the Albanians living in the Presevo Valley expressed through the 1992 referendum to unite with Kosovo", the president of Kosovo declared.
He demanded all Albanian political parties to support his draft resolution.
But, ideas such as this one and the ones that were proposed last summer to swap lands as a means of normalizing ties between Kosovo and Serbia, sparked many negative reactions by PM Ramush Haradinaj and opposition parties, who say that the issue of the borders of Kosovo has been sealed when the country declared its independence.
Leader of Self Determination, Albin Kurti declared on Monday in parliament that the president's ideas have not helped Albanians living in the Presevo Valley. /ibna/