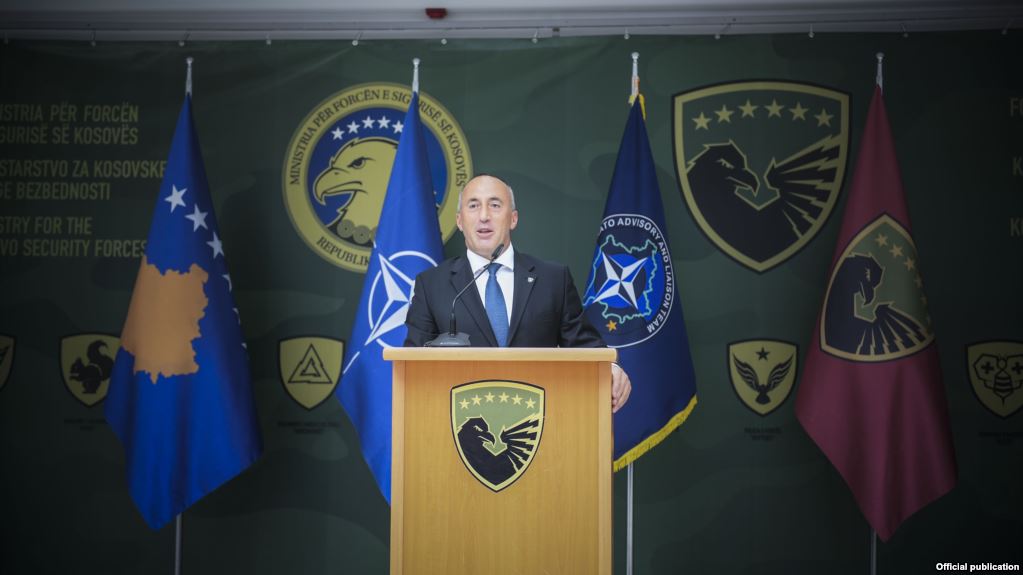 In Kosovo, Prime Minister Ramush Haradinaj declared that changes in the mandate of the Kosovo Security Force (FSK) will not jeopardize dialogue with Serbia and that this process will also help the stability of the region.
Haradinaj made these comments in response to the declarations made by Serb officials who say that the creation of the Kosovo army may threaten peace and stability and could have tragic repercussions.
"It's not only Kosovo who will benefit from this process of transformation of FSK, but the entire region too, because the creation of a small multi-ethnic and professional army will boost regional security and stability. This process prevents the possibility of any security vacuum in Kosovo and brings our country closer to Euro-Atlantic values", declared PM Haradinaj.
According to him, Kosovo will respect the mandate of KFOR mission, while FSK will continue to remain a partner institution.
The changes that Kosovo Security Force saw in its mandate have been backed by the United States, which consider this to be a longer process that should be carefully followed in order to make sure that the role of this force will help stability in the region.
Last week, parliament in Kosovo voted in favour of three bills which enable the transformation of FSK into an army. These changes also foresee the creation of the ministry of Defence. /ibna/