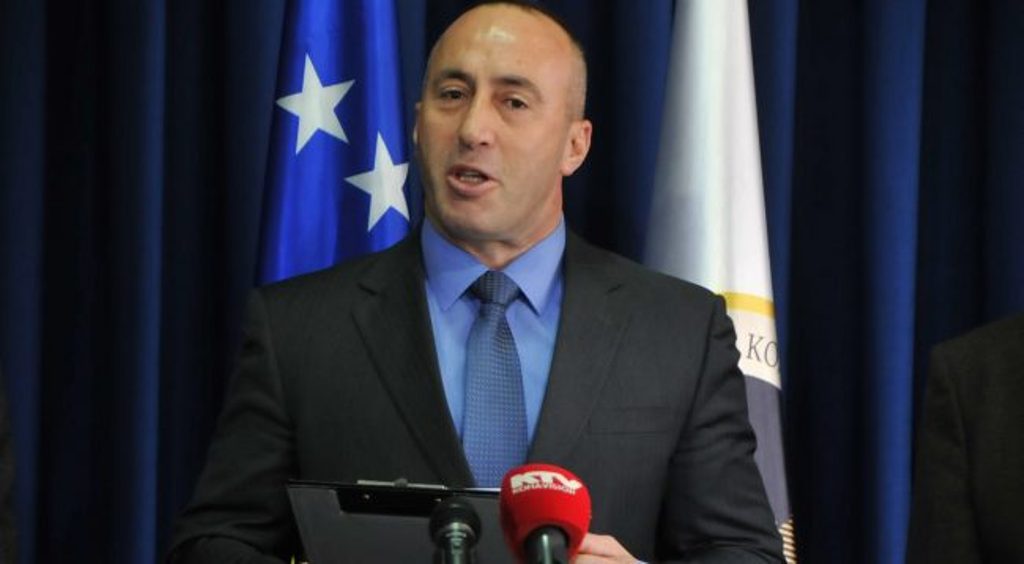 Outgoing Prime Minister of Kosovo, Ramush Haradinaj confirmed on Monday that he would be leaving for The Hague today.
Kosovo's PM announced his resignation on Friday after being summoned by the Special Tribunal in The Hague for questioning as a suspect.
On Monday, he has sent a letter to all heads of institutions and political leaders to inform them on his decision.
His resignation has given way to extraordinary elections, something which is being supported by all political parties.
The creation of the Special Tribunal followed a report released by the Council of Europe in 2011, which stated that there was sufficient evidence to launch a probe on several former members of the Kosovo Liberation Army, suspected of committing crimes against Serbs and Albanians during and after the war in Kosovo. /ibna/