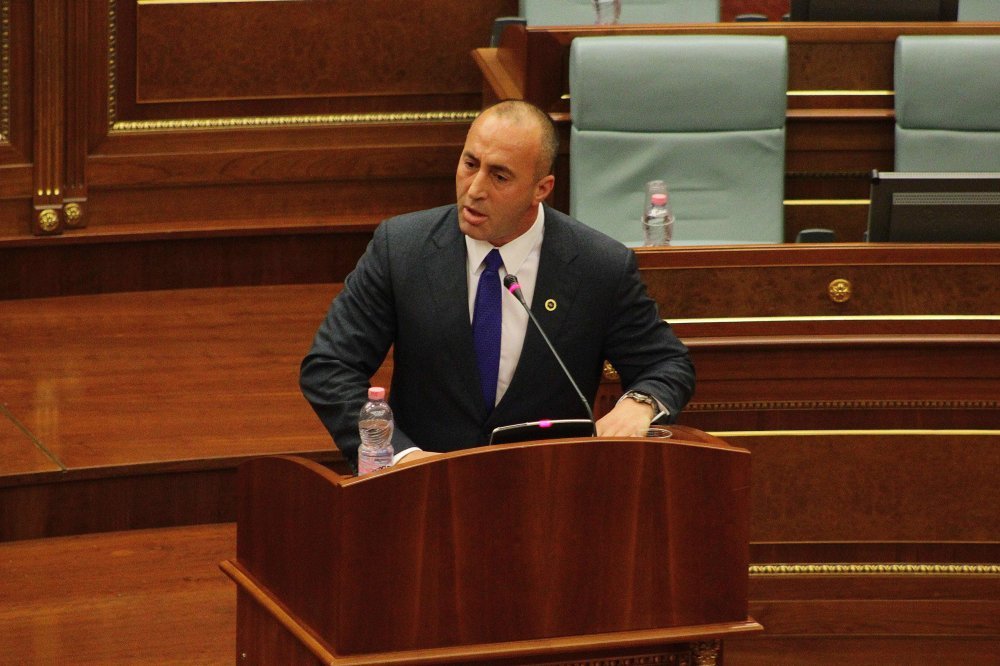 Parliament in Kosovo is holding a debate today in relation to the dialogue with Serbia, which has been initiated by the opposition.
During this session, Kosovo's PM, Ramush Haradinaj said that parliament should be in charge of the final phase of the process of dialogue.
"All political parties should unite in the final phase. The unification of the political parties is necessary, because in this phase, we will reach a final agreement", Haradinaj said.
The social democrat MP, Dardan Molliqaj said that this debate concerning dialogue with Serbia has come too late. "This was not how we should have started this process. We are holding dialogue with a state which does not recognize Kosovo", Molliqaj said.
According to him, during the entire process of dialogue between Kosovo and Serbia, Kosovo has always entered dialogue as a side without a platform and without a clear project.
The largest opposition party, Democratic League of Kosovo has proposed the holding of snap polls in order for the representatives of Kosovo to have full legitimacy.
Meanwhile, Self Determination Party has proposed a suspension of the current format of talks with Serbia, because according to this party, Kosovo's domestic issues are being discussed.
Self Determination has demanded the introduction of political, economic and trade reciprocity with Serbia. Also, this party does not want president Thaci to lead the dialogue. /ibna/