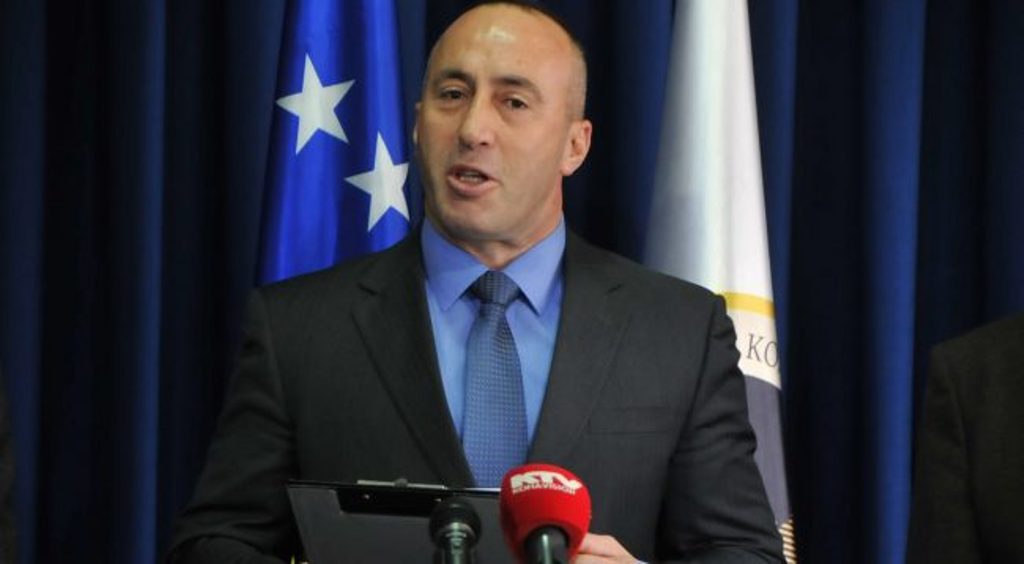 Prime Minister of Kosovo, Ramush Haradinaj declared today that the tax that the government has slapped on products coming from Serbia and Bosnia will continue to remain in force.
According to him, the only way to mend ties with Serbia is for the two countries to recognize each other sovereignties.
"I'm confident that we will go back to dialogue, but the tax must not be used as a bargaining chip", PM Haradinaj declared today in a press conference following a meeting held with the mayor of Gjilan, Lutfi Haziri.
According to the mayor of Gjilan, Lutfi Haziri, who is also vice chairman of the Democratic League of Kosovo, LDK, the main opposition party in the country, all political parties are in favour of dialogue and that the only thing that divides them is the way dialogue should be carried out.
Haziri said that Kosovo's sovereignty and integrity are non-negotiable.
Meanwhile, once the tax on goods coming from Serbia and Bosnia was introduced, dialogue between Pristina and Belgrade came to a halt. EU and US diplomacy have constantly appealed for these trade barriers to be lifted, but Kosovo's government continues to resist this pressure coming from the international community. /ibna/