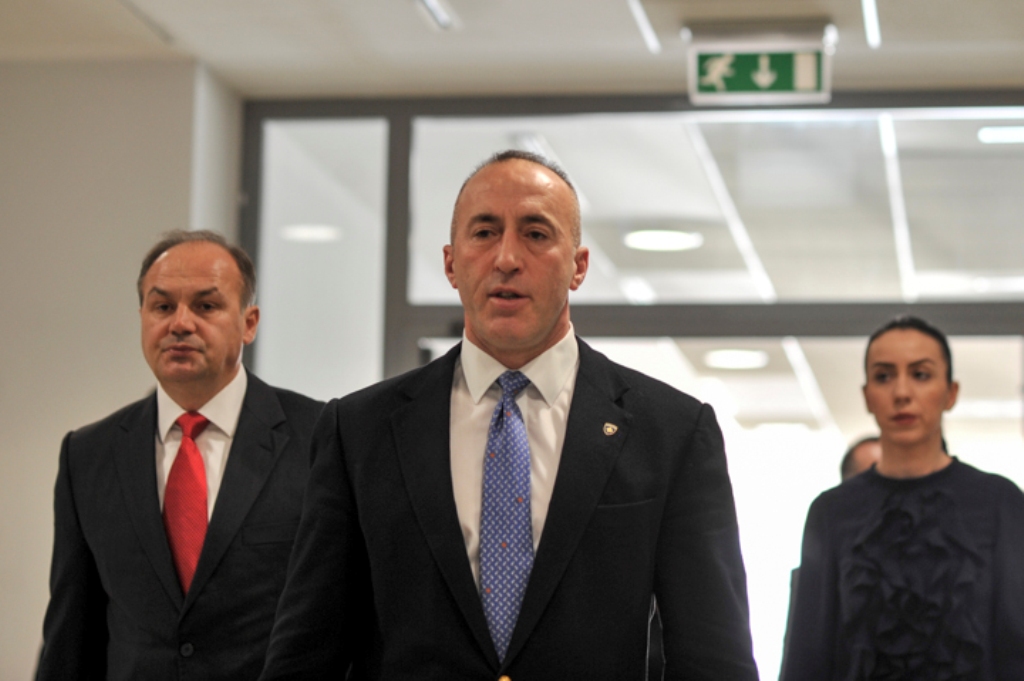 Kosovo's government has presented today the state platform for the final phase of dialogue with Serbia. Prime Minister Ramush Haradinaj declared that this platform will be sent to parliament for approval.
He said that the last phase of dialogue with Serbia will result in the recognition of the independence of Kosovo by Serbia.
"This platform contains a preamble where both sides express their will for good neighboring relations and to respect the agreements that they have reached. This also makes dialogue for the normalization of relations with Serbia to be more transparent", Haradinaj says.
Meanwhile, deputy Prime Minister Enver Hoxhaj declared that this platform has three objectives: mutual recognition, accession in the UN and defines the report with the EU and NATO.
The platform which was presented today foresees full coordination between the government, parliament, president and civic society in the process of talks with Belgrade.
Dialogue between Pristina and Belgrade, which has started in 2011, is being brokered by the European Union.
The scope of this dialogue is the normalization of relations between the two countries, which has been imposed as a prerequisite for the integration of Kosovo and Serbia in the European Union. This has also been stressed in the latest report of the European Commission for the progress of the countries of the Balkans in their efforts to deliver the enlargement agenda. /ibna/