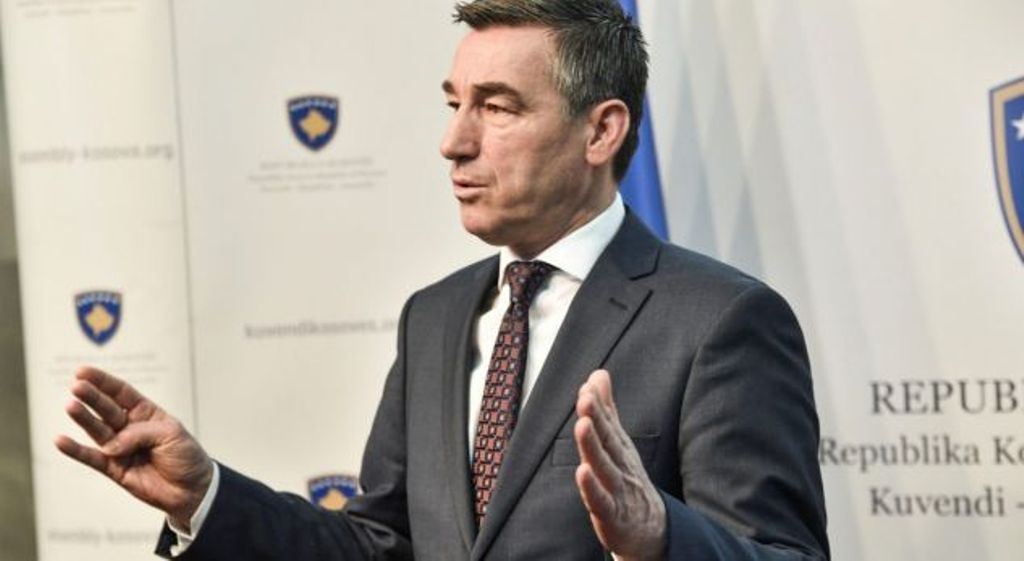 Kosovo's parliamentary speaker, Kadri Veseli has commented recent allegations of his involvement in a Ponzi scheme. Veseli's name has been mentioned in a video which shows several people who are involved in such scheme.
During a press conference delivered today, Veseli has declared that he will resign if there's any truth in all this.
"This week, some media outlets have shown a video where my name is mentioned by people who are involved in Ponzi schemes and fraud. I want to declare that I have nothing to do with this case or the people involved in this case", Veseli said.
Meanwhile, PSD's lawmaker, Dardan Molliqaj has reacted after the publication of the video, which alleges that the Kosovo's parliamentary speaker has obtained 200 thousand euros from a businessman.
Molliqaj said that Veseli has not been called for interrogation, because the justice system in the country has been captured.
"Kosovo urgently needs to undergo vetting. This is the only way those who are involved in criminal and corruptive affairs can be brought to justice", he said. /ibna/