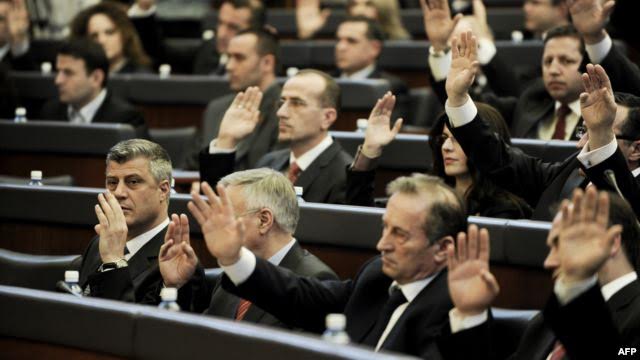 Parliament of Kosovo has ratified with a majority of votes a resolution which supports the values of the Kosovo Liberation Army, which obliges parliament to come out with a low on the values of KLA in six months time.
This resolution says among others that KLA members were a decisive factor in bringing freedom and in this aspect, they enjoy a much deserved institutional support.
The Speaker of the Parliament of Kosovo, Kadri Veseli, who is also leader of PDK told MPs that KLA has fought for a free society where there's rule of law and where all the citizens are equal in front of the law.
"We are implementing the principle of justice, but we're seeing that as time goes by, the concerns of the citizens and ours too, are becoming bigger. There's no bigger injustice in a country than when security is breached in the name of justice", said Veseli.
The ratification of the resolution sparked several reactions by civil society, considering it as a tendency and an effort to intervene in the work of the justice system. /balkaneu.com/