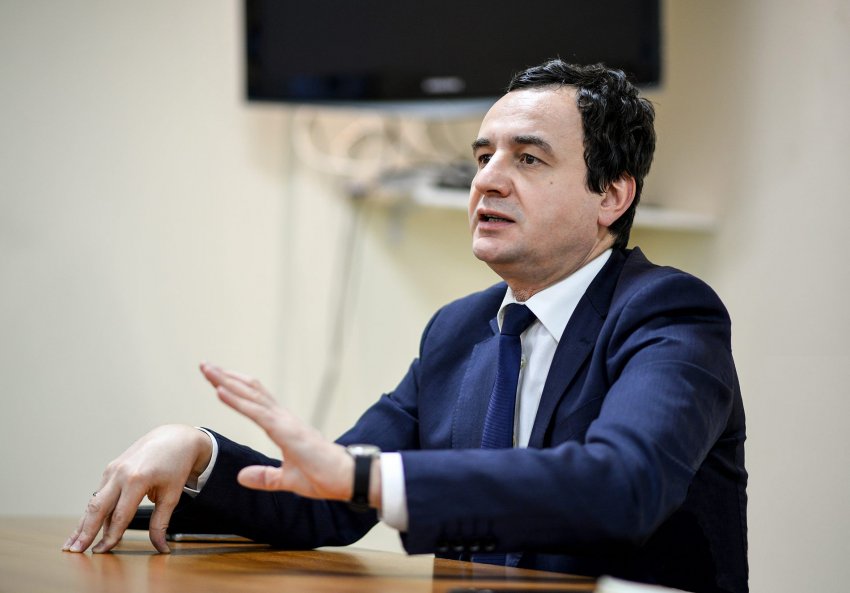 The Kosovo Parliament elected Albin Kurti as premier, heading a coalition government between his left wing Vetevendosje and the centre-right LDK.
Kurti was elected with 66 votes in favour and ten abstentions. The opposition parties of PDK and AAK walked out of the Assembly session at the moment of the voting.
Albin Kurti has made a proposal to have a Cabinet with 15 ministries, two deputy prime ministers and 33 deputy ministers.
Albin Kurti's Cabinet:
Anton Quni – Minister of Defence
Lumir Abdixhiku – Minister of Infrastructure
Besian Mustafa – Minister of Agriculture
Hykmete Bajrami –  Minister of Education
Agim Veliu –  Minister of Internal Affairs
Vlora Dumoshi- Minister of Culture, Youth and Sports
Glauk Konjufca – Minister of Foreign Affairs
Albulena Haxhiu – Minister of Justice
Besnik Bislimi – Minister of Finances and Transfers
Rozeta Hajdari – Minister of Economy
Arben Vitia – Minister of Health
Blerim Reka – Minister of European Integration
Emilia Redjepi – Minister of Administration
Dalibor Jevtic – Minister for Communities
Ivan Milojevic – Minister on Regional Development./ibna