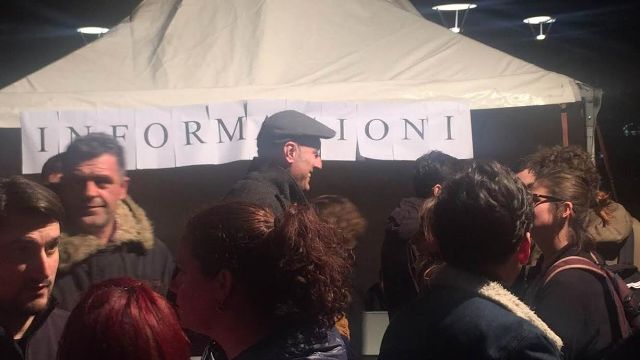 Pristina, 24 February 2016/Independent Balkan News Agency
By Elton Tota
Kosovo's opposition has started last night a marathon protest which is not expected to stop, in the main square of Pristina.
The leader of Self Determination, Visar Ymeri says that the protests will be held against an anti constitutional regime which is threatening the sovereignty of Kosovo.
"Protests will not stop until the government leaves. This coalition has violated the Constitution and has signed an agreement which threatens the Republic", Ymeri says.
The leader of the Alliance for the Future of Kosovo, Ramush Haradinaj a new wave of protests against the current government starts against Mustafa-Thaci regime.
"A new wave of permanent protests is starting on this square. We have made all the necessary preparations and the tents will be permanent. We have received permission from the city hall and everything is in line with our rights as citizens, taxpayers and opposition parties", Haradinaj said.
Meanwhile, leader of the Incentive for Kosovo, Fatmir Limaj has invited citizens to join this quiet and peaceful protest.
"This is the path that the opposition is following along with civil society. You are witnessing how this regime is not reflecting, but continuing to oppress, use violence and imprison", Limaj said.
Representatives of Kosovo's government say that the opposition's causes are fictitious causes.
Arban Abrashi, government spokesman says that all the problems that the opposition raises, can be solved through an institutional way.
Abrashi said that such actions by opposition parties in institutions and outside of institutions, are unacceptable. /ibna/