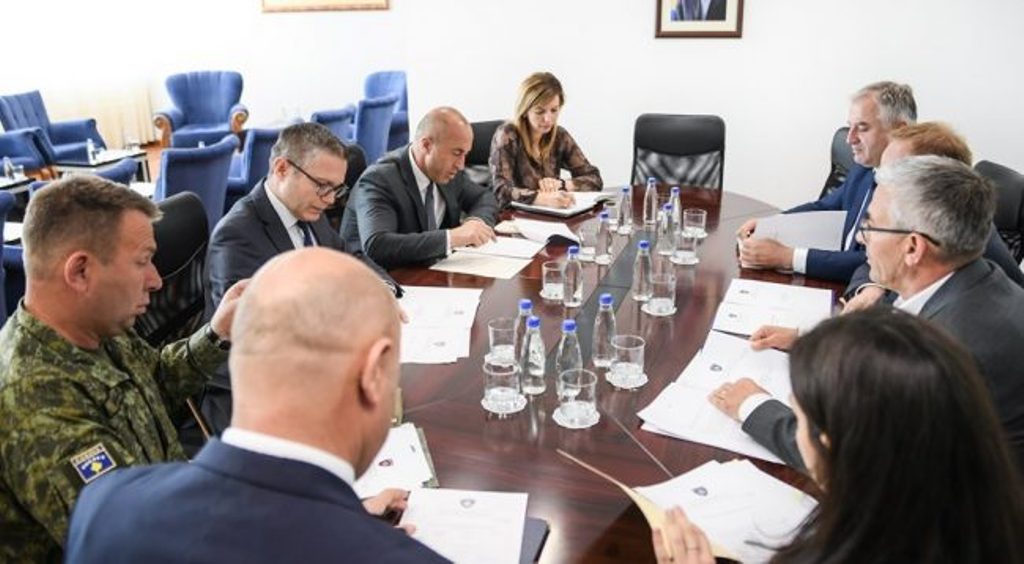 Kosovo's NATO integration is a top priority. This was declared today by Prime Minister Ramush Haradinaj following a meeting of the Inter-Ministerial Committee for accession and integration in the NATO.
"We have aligned ourselves with democratic countries in order to support peace, security and regional stability. Kosovo has institutionalized its aspiration for NATO accession by setting up the Inter-Ministerial Committee for Accession and Integration in the NATO", Hardinaj said.
Meanwhile, he also stressed that the strengthening of relations, added presence in Brussels, strategic communication and Kosovo's involvement in partnership programs mark the start of Kosovo's accession in the NATO.
Professor of Political Science, Gjon Culaj says that Kosovo will face numerous challenges in its path towards NATO.
He says that besides dialogue which will lead to the first peace partnership agreement, a lot of work should also be done with NATO member countries that have not recognized Kosovo's independence. /ibna/