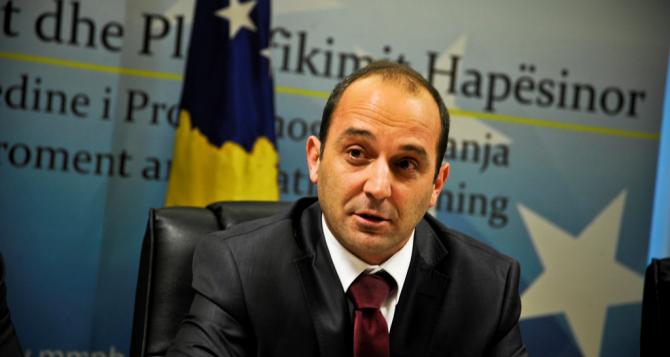 Pristina, July 15, 2014/Independent Balkan News Agency
By Elton Tota
Minister of Environment of Kosovo, Dardan Gashi will meet today the heads of northern and southern Mitrovica.
He says that this meeting will discuss the new situation emerged after the reintroduction of the so called "Park Peace" barricade over the Iber bridge and the start of construction of "Tsar Lazarus" square.
"Today's meeting is the continuation of last week's talks which saw the participation of the two mayors. This is a technical level meeting, part of which will also be environmental officials. I will also be part of this meeting in order to help the process. We will see as to what we can do in terms of offering more order in the two towns, also given the latest events", declared Gashi.
Gashi expressed his optimism that a solution will be found in the days to come in order to allow unilateral actions neither by institutions, nor by the citizens.
"We're very optimistic and the idea is not to have unilateral action by the citizens or institutions and find a common language about the appearance of these towns", declared Gashi.
He said that the so called "Peace Park" and "Tsar Lazarus" square are illegal and must be removed.
"These are unlawful and must be removed or a solution must be found. They cannot remain as they are. This is why we have said it since the very beginning that they cannot remain there, because they break the law and prevent free movement", said Gashi.
According to him, the issue of Mitrovica must be solved as soon as possible.
"This is the purpose of the meetings in Pristina and later in Brussels, but we're interested to find a solution between the two communes in order not to engage international community in resolving this. It's part of the space planning and regulation of the territory of the cities. The Ministry of Environment is responsible for this and there's no need to take this issue any further. Therefore, we're aiming to resolve this issue on this level",s aid Gashi. /ibna/