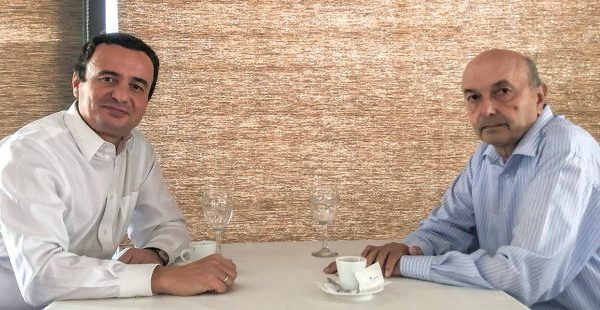 Vetevendosje leader Albin Kurti is expected to meet today with the leader of Democratic League of Kosovo (LDK), Isa Mustafa, to discuss the formation of a new Government.
The two leaders will meet after a series of meetings of the Vetevendosje and LDK officials in an effort to harmonize the programs. Reportedly Kurti and Mustafa will discuss ministerial posts and prospects of reaching a final agreement on co-governance.
Officials of both Vetevendosje and LDK confirmed that their leaders will discuss on achievements of the working groups to harmonize programs. Vetevendosje leader and likely prime minister, Albin Kurti, said that there is no time to lose, and announced that all topics will be discussed with Mustafa, including ministerial posts and the position of the parliament speaker.
Long ago Kurti said that Vetëvendosje agreed with the Democratic League of Kosovo that the new government will have 12 ministries and that he expects to officially take over as Prime Minister in November.
He noted that the election campaign in Serbia will begin in January, and that, therefore, the expectation that the agreement between Serbia and Kosovo will be reached soon is unrealistic./ibna