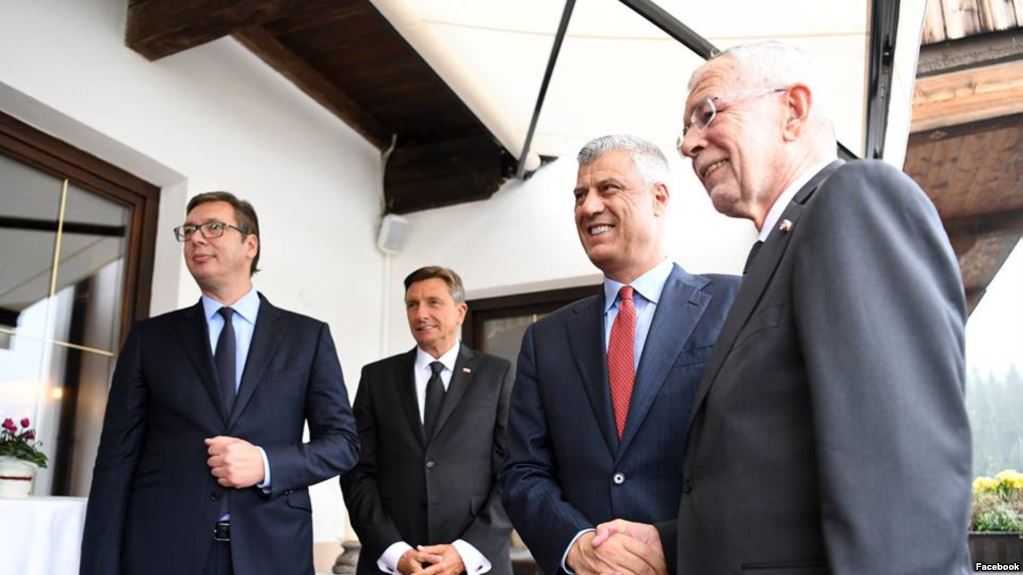 President of Kosovo, Hashim Thaci has slammed the opposition for rejecting his idea for "border correction" as a way to strike a final deal for the normalization of relations with Serbia.
Thaci declared that Kosovo has never received so much attention by the international community since the proclamation of its independence.
"The objective of this eventual agreement, which is proving too hard to achieve, is for Serbia to recognize Kosovo and for us to become a member of EU, NATO and UN. On one side we have Kosovo's allies who want us to strike a peaceful deal with Serbia, while on the other, we have an opposition which consider this as a bad thing for Kosovo. There's nothing worse than an opposition who questions the support of the US and the country's main allies", Thaci declared.
Meanwhile, on September 4th, opposition parties are planning on holding an extraordinary parliamentary session in order to attempt the voting of a resolution which "prevents the president and anyone else from negotiating Kosovo's territorial integrity".
Prime Minister of Kosovo, Ramush Haradinaj said that he will back such resolution, by underlining that his government backs a binding legal agreement between Kosovo and Serbia for mutual recognition. /ibna/