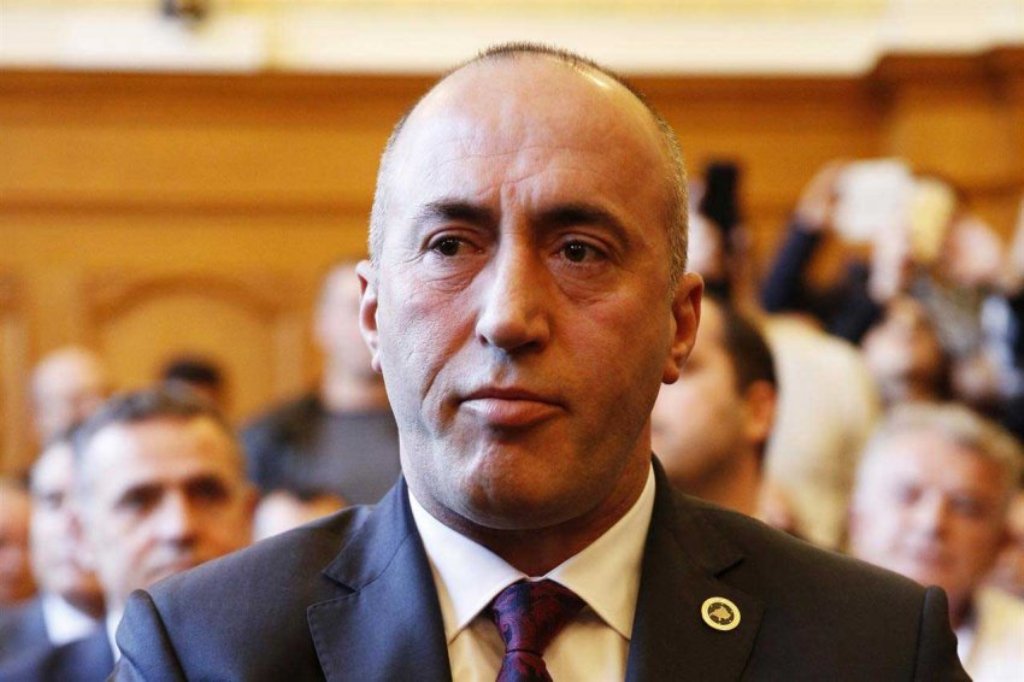 Acting Prime Minister of Kosovo, Ramush Haradinaj is in The Hague where he will be questioned by the Special Prosecutor's Office today. This office is one of the two chambers of the Special Tribunal which will handle allegations for the involvement of former members of Kosovo Liberation Army in war crimes during and after the war in Kosovo.
This is the second time that Haradinaj resigns as prime minister. The first time he resigned was on 8 March 2005 to appear in front of the war crime tribunal for former Yugoslavia.
His trial started on 5 March 2007 and ended in April 2008 with Mr. Haradinaj being acquitted. Mr. Haradinaj went back to trial in July 2010, but on 29 November 2012 he was once again acquitted.
Last Friday, Haradinaj resigned from his post, saying that he did not want the head of the government of Kosovo to go to trial.
The Special Prosecutor's Office has questioned tens of former fighters since January this year, but Haradinaj represents the official with the highest profile who is being questioned by this office. /ibna/