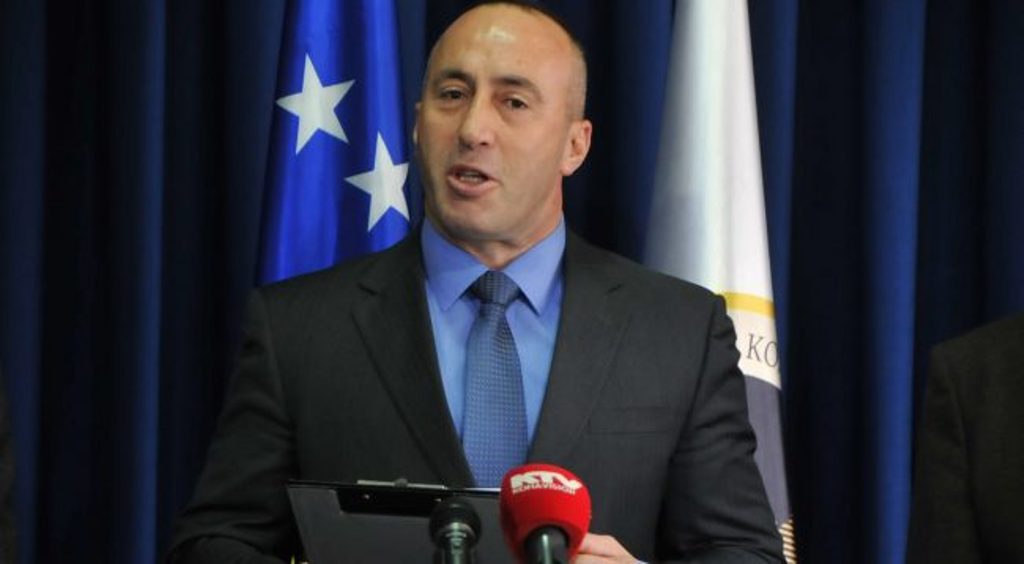 State leaders in Kosovo have issued strong reactions against the threats made by Serbia for military intervention in the north of Kosovo.
Prime Minister of Kosovo, Ramush Haradinaj has declared that such declarations are "primitive".
"I consider the statements made by the Serb president or by any Serbian official to be primitive. The best thing that Serbia could do is to stop the purchase of weapons from Moscow  and not spend money on them", Haradinaj declared.
He said that the best thing that Serbian leaders could do for their country is to lead it toward EU integration and recognize Kosovo with its existing borders.
"The threats made by Serbia will not change the situation on the ground", PM Haradinaj declared.
On his part, Kosovo's president, Hashim Thaci said that Kosovo would respond to the threats made by Serbia.
"I'm the supreme commander of FSK. Kosovo will respond to any threats that Serbia makes. The army and police will react. We will do everything to protect our integrity and independence. Kosovo's partition is Serbia's old idea. It will never happen", Thaci said.
Authorities in Serbia have declared that if Serbs in the north of Kosovo are put in danger, then this country would conduct a military intervention.
On the other hand, the international community has invited both sides to resume dialogue and restrain themselves from making threatening statements.
Dialogue between Kosovo and Serbia has been suspended for more than three months now. Serbia has refused to resume dialogue without the lifting of the tax introduced on Serbian imports. The tax that was introduced has divided politicians in Kosovo and has aggravated relations between Pristina, the US and some EU member countries.
In the recent meetings held with senior officials from the US, Germany and UK, Haradinaj has refused their advice to suspend the tax and resume dialogue with Serbia. Meanwhile, the PM has declared that the tax will only be removed once Serbia recognizes Kosovo's independence. /ibna/