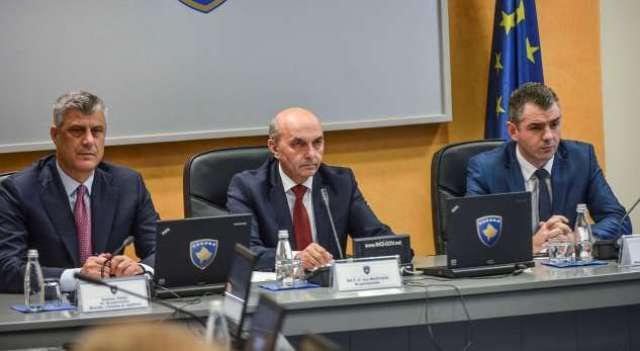 Pristina, 17 December 2015/Independent Balkan News Agency
By Elton Tota
Government of Kosovo doesn't seem to be taking the negative response coming from the EU Council of Ministers in relation to the visa free regime, very well.
State leaders in the country have launched criticism against Brussels, considering the isolation of Kosovo citizens absurd.
PM Isa Mustafa declared that economic cooperation between Kosovo and the EU cannot happen if businesses and citizens of Kosovo are isolated.
"We don't understand why the EU doesn't the citizens of Kosovo to move without visas. We can live without liberalization of visas, but not as good as the others. EU must not use double standards. We call on the EU to be fair on this process", Mustafa said.
First deputy Prime Minister of Kosovo, Hashim Thaci, has also reacted by considering the delays caused by the EU in the liberalization of visas for Kosovo citizens as absurd.
Thaci even warned that there would be protests in front of EU institutions.
"The political class, citizens, civil society and media have every right to protest in front of the European Union office, against injustices and discrimination that the European Union is making in relation to the visa liberalization regime", Thaci said.
Parliamentary speaker, Kadri Veseli declared that the European Union must explain why citizens of Kosovo are being denied the right to move freely in the EU countries.
"If there are allegations of corruption, organized crime let the Kosovo politics be punished and not the citizens", Veseli said.
But the excessive tones of the political class have been criticized by political experts in the country.
Analyst Halil Matoshi declared for IBNA that it's not fair for the citizens of Kosovo to protest against Europe, against its idea and essence, just because the government has failed in delivering the criteria.
"The person who is encouraging Albanians to protest against Europe is the one who has failed, because Western Europe has been caring for Albanians for 103 years and has helped them to form and consolidate their nation", Matoshi said.
According to Matoshi, the government must stop organized crime and corruption and then complain to the EU.
On Tuesday, the European Union Council of Ministers has published the Enlargement and Stabilization and Association package for Western Balkan countries. The Council has not recommended a liberalization of the visa regime for Kosovo in 2016. /ibna/