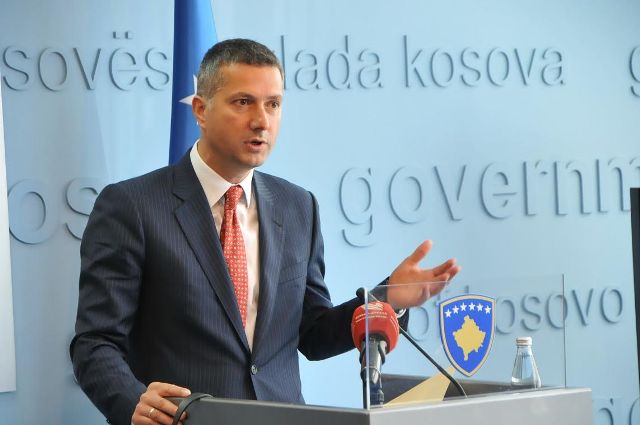 Pristina, 13 January 2016/Independent Balkan News Agency
By Elton Tota
Kosovo's government is convinced that all the requirements for the liberalization of the visa free regime, including the eight recommendations which were stressed in the last visa liberalization report of the European Commission.
On 15 January, the government of the country will deliver the report which explains the actions that have been taken by the country's institutions to deliver these eight recommendations.
Minister of European Integration, Bekim Collaku says that the government of the country will submit a report, which reflects the actions taken to deliver the recommendations.
"We will submit a report for the delivery of the last eight recommendations, which will reflect all the actions taken by the institutions of the country in addressing the recommendations issued in the last European Commission report, which also contains statistics which are being updated on a daily basis", Collaku said.
According to him, this report will reflect actions taken in the domain of justice, fight against organized crime and corruption.
Mustafa: There is no dialogue without the liberalization of visas
Process of the visa liberalization is also acting as an obstacle for the normalization of relations between Kosovo and Serbia.
PM Isa Mustafa insists that he will not travel to Brussels without Kosovo's being granted a positive recommendation for the lifting of visas.
"We have worked a lot in meeting the criteria and then the recommendations for the visa liberalization process. Lots of work has been done from 2012 until today. So far we have met around 100 criteria written out by the European Commission. We have worked a lot in this aspect. Now, they say that several other requirements must be delivered, which we think are unfair, because Kosovo has been imposed two times more requirements than other countries", Mustafa said.
Meanwhile, experts of European affairs say that the current government in Pristina doesn't have the capacities to deliver the requirements stemming from the guideline for the visa liberalization of visas such as Documents' Security; Migration, management of borders and readmission; Public order and security, Foreign relations and fundamental rights.
Professor of European Law, Muhamer Pajaziti told IBNA that Kosovo has only met one criteria so far, that of biometric passports, a process which has been accompanied with a corruption affair involving millions of euros.
As far as migration is concerned, Pajaziti says that the entire public opinion knows that within a short period of time, the country has been abandoned by 100 thousand people, while repatriation is not likely to take place, because it has a high financial cost, which Kosovo's budget cannot afford.
Meanwhile, as far neighboring relations are concerned, Kosovo doesn't have pending issues with neighboring countries.
"But this process will also fail due to massive corruption, lack of public order and security and shortfalls in the domain of human rights. The visa liberalization regime can take place only through a political decision by EU institutions, as it happened in the case of Macedonia, Serbia, Albania, which the same as Kosovo, suffer from poverty, crime and corruption", Pajaziti says. /ibna/