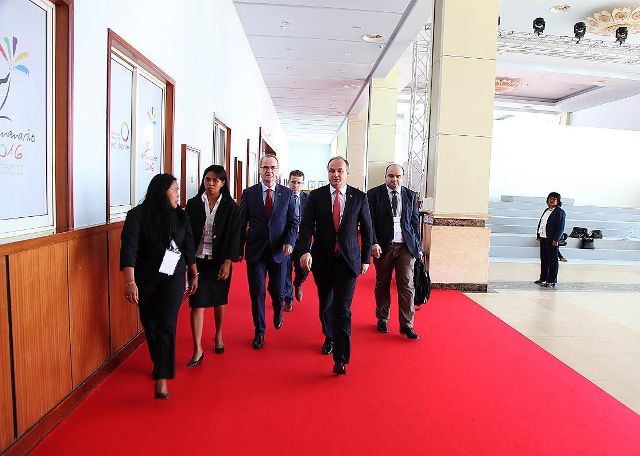 Kosovo's Foreign Minister, Enver Hoxhaj as met today with the Foreign Minister of Madagascar, Beatrice Atalla, in the framework of the Summit of la Francophonie which is being hosted in Madagascar.
Hoxhaj has thanked his counterpart for the invitation as a country hosting the Summit, while talking to her for the recognition of Kosovo by this state. Hoxhaj took this opportunity to submit to minister Atalla the official request for the recognition of Kosovo.
After the meeting, Hoxhaj declared that he's expecting Madagascar's support for Kosovo and that Kosovo is interested in cooperation with this country in all domains.
Meanwhile,  minister Atalla has thanked minister Hoxha for this visit and for submitting the official request for the recognition of Kosovo as a state. Meanwhile, during the day, minister Hoxhaj has also met the Secretary General of the International Organization of la Francophonie and foreign ministers of Belgium, Djibouti and Burundi. /balkaneu.com/