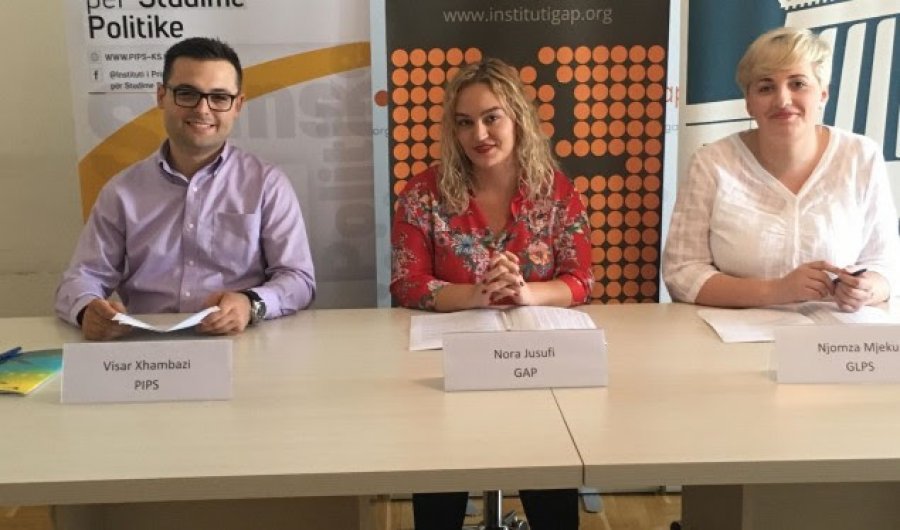 GAP Think Tank, GLPS (Group for Political Studies) and PIPS have presented in a conference the findings from the process of monitoring the remaining obligations of the government of Kosovo regarding the key priorities for the 2018 European Agenda.
Nora Jusufi of GAP Think Tank said that many of the priorities of the Agenda for European Reforms, which should have been delivered in 2017, are yet to be tackled.
She added that institutions have made progress in several areas, however, there are still obstacles in fully realizing them.
Jusufi says that "these obstacles may lead to the loss of around 80 million euros from the Stabilization and Association Agreement".
Njomza Mjeku of GLPS confirmed that  the rule of law and fight against corruption and organized crime are the biggest of the challenges.
Meanwhile, Visar Xhambazi of PIPS declared that the third area which has been monitored regards the quality of education, which during 2018 has seen a number of problems. /ibna/