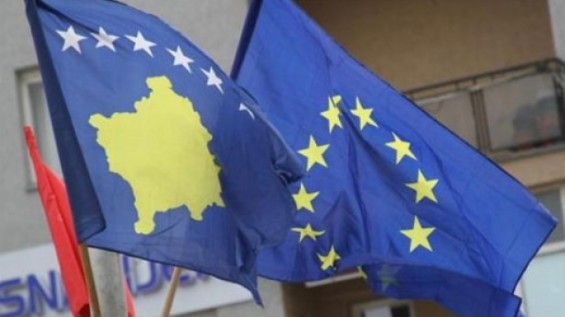 Today, parliament in Kosovo has held debates on the Agenda for European Reform, which aims at establishing contractual relations between Kosovo and EU.
Kosovo's Minister of European Integration, Mimoza Ahmeti declared before MPs that the agenda for European reforms is a result of the efforts for the implementation of reforms that stem from the Stabilization and Association Agreement.
"The scope of this document is to act like a formal document in the talks between Kosovo and EU, which will push SAA reforms forward. This is aimed to be achieved by paying attention to economic reforms, rule of law and good governance. We have a list of 22 priorities which must be implemented until the end of 2017", she said.
Self Determination MP, Donika Kadaj-Bujupi said that with this government structure, no substantial changes can be expected from agendas that have been drafted by foreigners.
"For as long as we have this political mentality, Kosovo will continue to be isolated from the EU. If you see the document that has been approved, it stresses the importance of good governance, rule of law and other priority reforms. These points cannot be implemented with corrupt and irresponsible politicians", she said. /balkaneu.com/