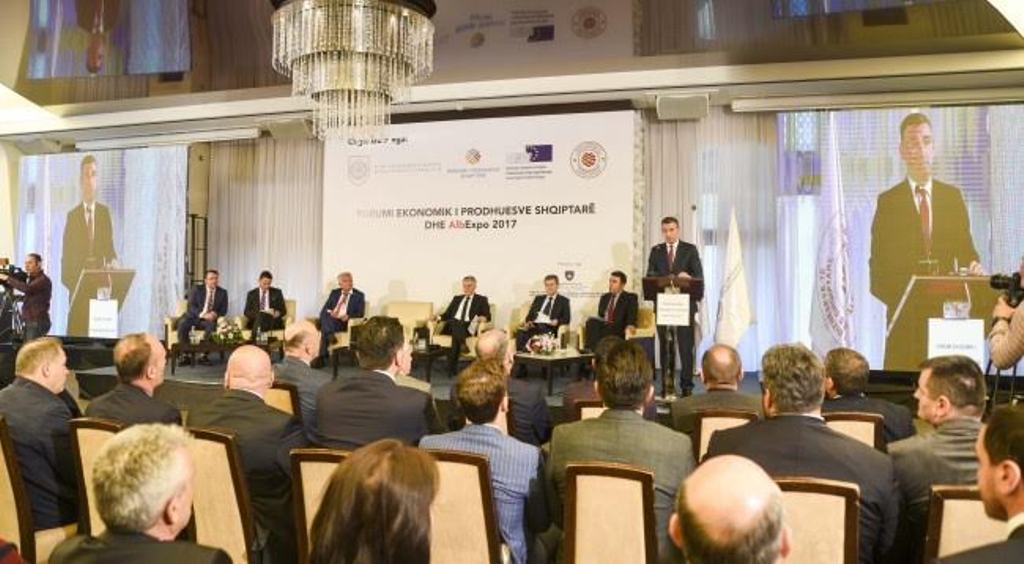 Kosovo's economy needs a new start with a strategy for transformation. This was declared by the speaker of the Parliament of Kosovo, Kadri Veseli in the Economic Forum of Albanian Producers, being held today in Pec.
Veseli said that Kosovo, Albania and FYROM currently have the largest number of unemployed people and these countries are suffering from the phenomenon of the lack of production activity.
"While we consume foreign products, we produce very little or not at all. At the same time, we have the highest unemployment rate in the region and perhaps in Europe. Meanwhile, we also have a shortage of qualified workers for our labor market", Veseli said.
According to him, Kosovo needs a new start, which recognizes the progress that has been achieved, but one which doesn't accept the deformations and degradation that come as a result of the lack of knowledge or the interests of different groups, which create dishonest competition and monopolies.
"Kosovo is in urgent need for a strategic vision of transformation.  This situation must change as soon as possible. Kosovo must become a country that produces, a country which competes in foreign markets with its agricultural products. A country where economic growth comes as a result of public investments", Veseli said.
Economic cooperation between Kosovo and Albania must be intensified
As far as economic cooperation between Kosovo and Albania is concerned, speaker of Parliament Veseli said that this must be reflected in practice.
"Trade between Kosovo and Albania must be intensified. Business partnerships between Kosovo and Albania are a good opportunity to build powerful companies which would increase the capacity of our countries for export. Economic development is the only way to move from a society that exports people and money to a society that exports its products, innovative ideas and the example of a society that functions", Veseli said. /balkaneu.com/