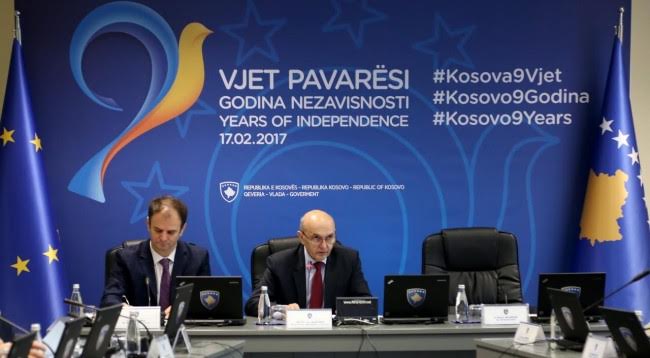 In today's government meeting, Prime Minister of Kosovo, Isa Mustafa, said that the economic reforms are being praised by relevant international organizations.
"In the 2017 World Forum for Investors held in Istanbul, government of Kosovo won the award as the best government in Southeast Europe for the support offered to enterprise. This gratitude has been expressed in a meeting with 450 investors from 54 countries of the world, where we were considered as the most successful country", Mustafa declared.
Mustafa said that the government that he chairs is being praised for the reforms that have been taken for the improvement of the business environment and the creation of favorable business policies.
The Prime Minister also mentioned the evaluation of HERITAGE foundation, which has ranked Kosovo 46th in the world and 22nd in Europe as far as economic freedom is concerned.
"Kosovo is being considered as the most reformatory country as far as support for new businesses is concerned. We have also received good evaluations for the improvement of the business environment. The last report of the World Bank says that Kosovo has facilitated bureaucratic procedures, it has simplified procedures and the system of taxation, by introducing the lowest taxes in Europe, namely 10% tax on income and 0% tax on dividends", he said.
However, experts of economic affairs told IBNA that the economic reforms of the government have not favored general economic development in Kosovo.
Analyst Shkelzen Dakaj told IBNA that the promises of the governing coalition for the reduction of unemployment and improvement of social wellbeing have remained mere promises.
"The level of corruption, lack of law and order, lack of support for the manufacturing sector and abuses with public money have led to a high level of unemployment and poverty", he says.
However, Dakaj also mentions the economic successes during this government mandate.
"A tax package has been drafted which will help development and partnership with international financial institutions, such as EBRD, IMF and the World Bank has been strengthened", Dakaj said. /balkaneu.com/