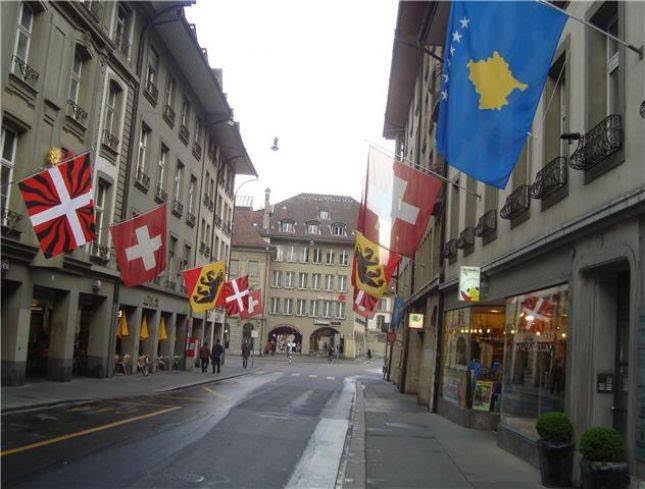 Pristina, 2 September 2015/Independent Balkan News Agency
By Elton Tota
In a meeting held today, Kosovo's government has passed the new bill on Kosovo's Foreign Service.
Deputy Prime Minister and Foreign Minister, Hashim Thaci, said that Kosovo is developing a dynamic foreign policy, with the aim of constantly strengthening the state through  accession in international mechanisms.
He said that there's a need to set up a legal modern basis, which regulates the functioning of Kosovo's foreign service and serves to further professionalism of this important service which promotes the interests of the country.
Thaci also said that a new program of scholarships is now in place at the Ministry of Foreign Affairs with the aim of promoting the country and that a Diplomatic Inspector has been appointed, in order to properly manage diplomatic and consular missions.
Meanwhile, experts of political affairs in Kosovo, do not believe that the bill in question regulates Kosovo's diplomacy.
Analyst Shkelzen Dakaj told IBNA that the diplomatic service cannot be reformed unless party militants are not employed as diplomats.
"Unfortunately, Kosovo's diplomacy is still not being perceived as a professional service which will serve to state policies. The new government continues with the old practice of appointing political militants in all hierarchic levels in embassies and consulates of Kosovo. So far, I don't think that there has been an appointment based on professionalism", Dakaj says.
Expert of political affairs in Kosovo, Fatos Rushiti told IBNA that Kosovo's diplomatic representatives have not been able to improve the image of the country in the international arena.
"Instead of sending experts of economy in embassies and consulates, which Kosovo needs so much, they are filled with family members and militants, the majority of which are not experts in any domains", he says.
He says that so far, the political reference has been the primary work criteria of this government in each domain.
Meanwhile, in the recent years, Kosovo's diplomacy has been involved in several scandals. Kosovo's vice ambassador to Croatia, Urak Hamiti, was shown by Croatian media drunk on the street.
Meanwhile, the first secretary of the Kosovo embassy to Berlin, Fatmire Musliu, who is the sister of PDK lawmaker, Ganimete Musliu, physically attacked the then ambassador, Vilson Mirdita. /ibna/