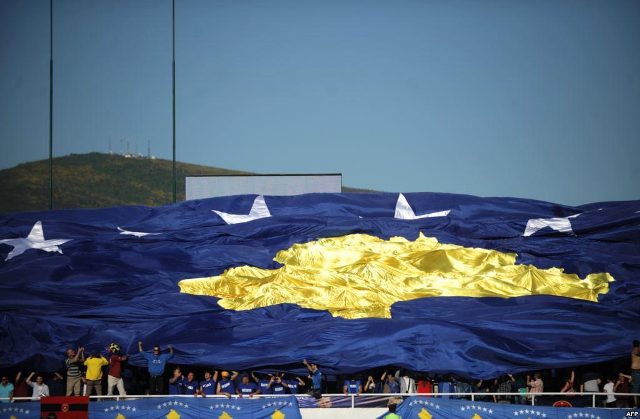 Pristina, 7 October 2015/Independent Balkan News Agency
By Elton Tota
Although during 2015, Kosovo's independence has only been recognized by two states, heads of the Ministry of Foreign Affairs, say that they are working in several directions in order for Kosovo to be recognized by more states.
Ardian Arifaj, political adviser to the Foreign Minister, Hashim Thaci, says that the efforts for Kosovo's recognition have not slowed down.
"What is important to be mentioned is the fact that the Foreign Ministry of Kosovo is more committed into enabling Kosovo's accession in international organizations, an accession which would be more important than bilateral recognition", Arifaj says.
According to him, the recent actions of the Foreign Ministry have been more driven toward accession in international organizations.
"The statistics are the same as in the past, therefore we cannot say that we have fewer recognitions. What's evident is the fact that countries which have wanted to recognize Kosovo, have done such thing. What we need to do now is to remind to all countries about the need to recognize Kosovo", he says.
In May of this year, Kosovo was recognized by Antigua and Barbuda, which is a country with two islands in the Caribbean Sea.
According to officials of the Foreign Ministry, on June 24, Kosovo has been recognized by Niue which is located in the Pacific Ocean.
Experts of international relations and analysts, launch criticism toward institutions of Kosovo in relation to foreign policy.
Professor of international law, Vilhard Shala, told IBNA that the process of recognition has come to a gridlock because Kosovo's diplomacy doesn't have a clear vision.
"Currently, Kosovo is facing many problems. No country is ready to recognize Kosovo, for as long as it faces political instability, corruption, organized crime and many social and economic problems", Shala said.
Shala also says that this process is being damaged by non professional people employed in diplomacy.
"A large part of the ambassadors and consuls have been recruited through family ties and political convictions. They are not able to lobby for Kosovo's recognition. This is reflected by the results that we have in this aspect", he says.
Meanwhile, the head of Speak Movement, Petrit Zogaj, says that Kosovo has not paid a lot of attention to foreign policy.
"Government strategies to convince other countries to recognize Kosovo, have been lacking since 2008. Then, we have problems of political and economic instability", he says.
Since the proclamation of independence in 2008, Kosovo has been recognized by 111 countries.
There are five EU member countries which are yet to recognize it: Cyprus, Greece, Romania, Spain and Slovakia. /ibna/