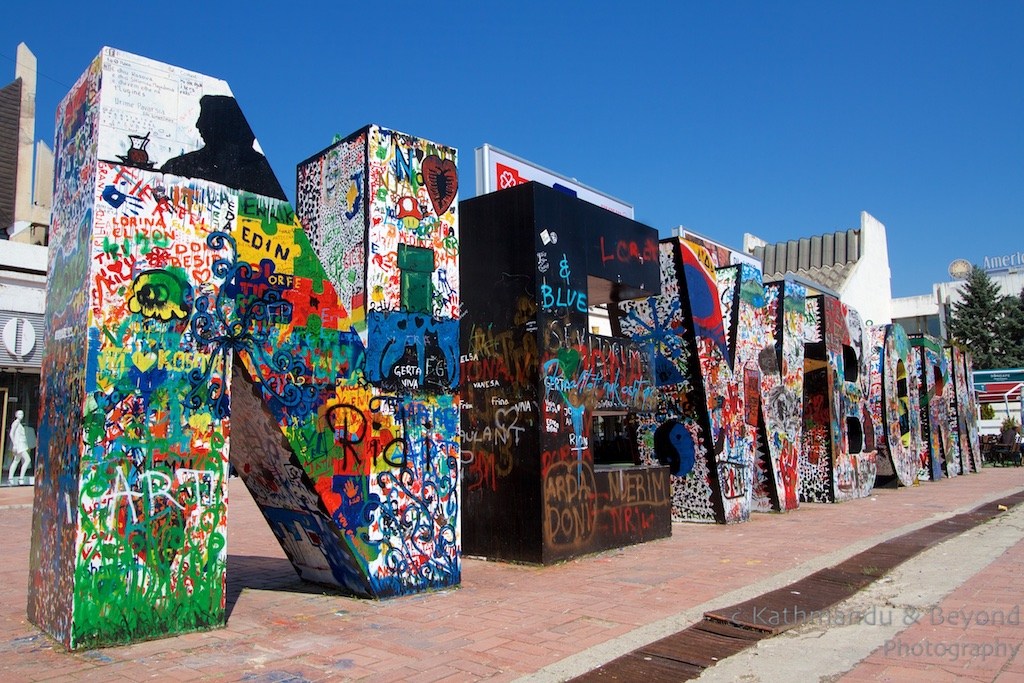 The 2018 World Cup could have been Kosovo's big chance: ten years after gaining independence from Serbia, Kosovo was given the opportunity to participate in the world's largest football tournament for the first time, despite the fact that a number of countries (including some in the EU) still do not recognise the new state as independent. In October 2016, Kosovo played its first home game in the qualifying round (in which it ultimately failed to qualify) not in Kosovo but in the Albanian city of Shkodra. It did so because the youngest and poorest of the West Balkan states does not have a suitable stadium.
Even while still part of Yugoslavia, Kosovo was the poorest region of the country. After the war with Serbia in 1998–99, which came to an end only after the intervention of NATO, the partly destroyed country was reliant on foreign aid. Between 1999 and 2005, more than three billion euros flowed into Kosovo from international organisations like the United Nations and the EU.
While post-war humanitarian aid led to high growth rates, other money plays a more important role today – namely, remittances from Kosovars living abroad. In 2015, they accounted for around 17 percent of GDP – the highest share in the Western Balkans.
However, as in other countries, this money tends to fuel mainly private consumption rather than promoting strategic investment. Thus, GDP per capita in 2014 was only around a tenth of the EU average. In terms of demography, one feature fundamentally distinguishes Kosovo from its neighbours: it is the only country in the region where the fertility rate is still higher than two children per woman. The average of 2.2 children born to Kosovar women in the course of their lives is a record in Europe.
The large numbers of children mean that the population was still growing rapidly until the outbreak of the war. Since the war, in which thousands were killed or forced to flee, this growth has been much lower. In 2015 and 2016, the population even shrank as more and more people emigrated.
In Kosovo, as in the West Balkans generally, unemployment, corruption and poverty are among the main reasons why many people seek their fortunes abroad. Most recently, emigrants from Kosovo have gone to Germany, where the equivalent of around ten percent of the Kosovan population live. Relative to the population as a whole, Kosovo lost more people to emigration in 2015 than any other country in the world – three percent.
Many went to the EU, where they sought the right to residence by applying for asylum. The number of asylum applications to the EU from Kosovo rose to more than 72,000 in 2015 – five times as many as in 2010. More than half of these applications were submitted in Germany.
For Kosovars, as for other inhabitants of the Western Balkans, the chance of having their claim to asylum recognised is extremely small: in 2015, the percentage of asylum seekers from Kosovo, Albania and Serbia receiving shelter in Germany was almost zero. Kosovo as well as Albania, Montenegro, Bosnia-Herzegovina, Macedonia and Serbia are now regarded by Germany as safe countries of origin./IBNA