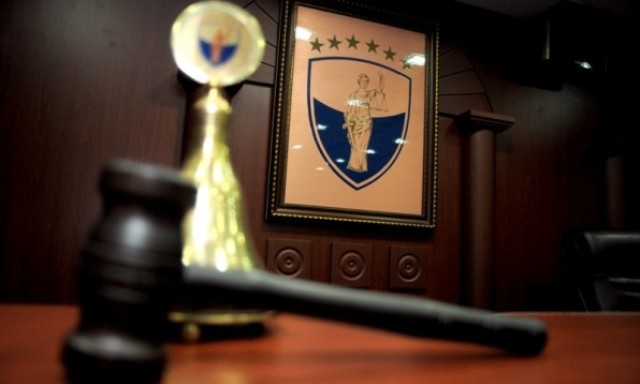 Pristina, April 15, 2015/Independent Balkan News Agency
By Elton Tota
Kosovo's Constitutional Court has given the green light for the creation of the Special Tribunal which will investigate the war crimes taken place in Kosovo.
The Constitutional Court ruled on Wednesday that the introduction of a new article in the Constitution doesn't limit the rights and liberties guaranteed by the Constitution.
The proposed article has to do with the creation of the Special Tribunal which will have the powers to try the alleged cases of war crimes committed in Kosovo.
The government of Kosovo has proposed article 162 called "Specialized Chambers and Chamber of the Specialized Prosecutor", which regulates its mandate and its competences and that it will operate within the Kosovo justice system.
"Amendment no.24 doesn't restrict human rights and liberties, set forth in Chapter II and III of the Constitution", reads the ruling of the Constitutional Court.
The ruling of the Constitutional Court has also been commented by opposition party, Self Determination, who said that the amendment of the Constitution of the country is in violation with the laws of Kosovo and as such, it aims to create a parallel justice system in the country.
The constitutional amendments are now waiting to be voted in parliament, along with a bill which was also proposed by the government of Kosovo on the special tribunal.
The Special Tribunal will handle the claims that KLA fighters have committed serious crimes, accusations which appeared in a report prepared by the European Council rapporteur, Dick Marty in January 2011.
Today's ruling of the Constitutional Court has been hailed by the US embassy to Kosovo.
"It's important that Kosovo handles the accusations that appear in the 2011 European Council Report in order for Kosovo to move forward and demonstrate its constant commitment to the rule of law", reads the press statement of the US Embassy.
"We understand that for some, this decision is difficult, but this has to do with individuals and not Kosovo's liberation war", says the Embassy.
USA has supported the work done by the Special Investigative Task Force, while calling for the Parliament of Kosovo to make future steps in order to create the Special Tribunal. /ibna/