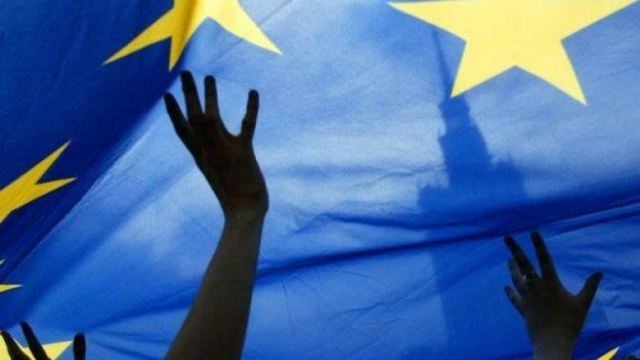 Government of Kosovo has delivered only 26% of the criteria that stem from the Stabilization and Association Agreement (SAA) between Kosovo and the European Union.
This was the conclusion of the study carried out by the Group for Legal and Political Studies in Pristina.
Albana Merja of GLPS says that the implementation of the agreement has progressed very slowly.
"There is no progress for the time being. SAA is very complex and we are not expecting a rapid implementation.  Based on our study, the government of Kosovo has delivered 26% of the criteria so far, stemming from the agreement in question", Merja says.
However, the vice minister of European Integration, Anila Statovci says that good results have been achieved in the process for the implementation of SAA.
"We have marked progress in the implementation of laws which relate to achieving the standards of the domestic market, services and the domain of competition policies. Our objective is to increase exports toward EU countries", Statovci says.
Meanwhile, minister of Finance, Avdullah Hoti says that in 2016, there were 50 million euros less in revenues due to the tax policies and SAA.
The Stabilization and Association Agreement is the first contractual agreement between Kosovo and the European Union. Authorities of Kosovo have considered this agreement as the first step toward European integration. /balkaneu.com/