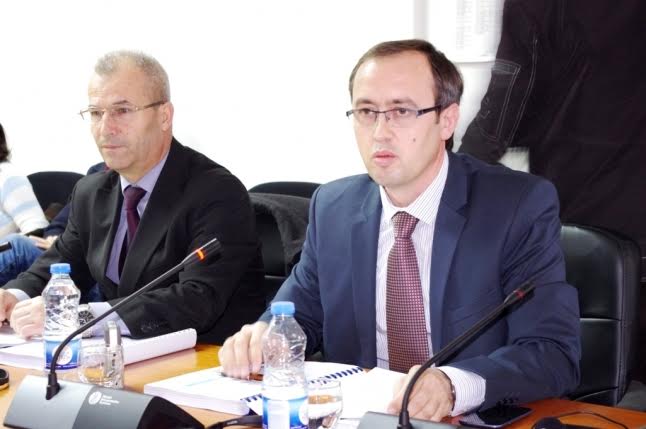 Pristina, 1 July 2015/Independent Balkan News Agency
By Elton Tota
Parliamentary Committee for Budget and Finance approved today the revision of the 2015 budget, which will be 50 million Euros smaller. This revised budget will be approved by parliament until 17 July the latest.
Deputy minister of Finance, Agim Krasniqi said that the reviewed budget will be approved, as this is one of the main requests of the International Monetary Fund (IMF).
According  to him, the revision of the budget was sped up because customs and taxation authorities in Kosovo have not performed very well.
"Revenues from customs are expected to be around 946 million Euros, with an increase of 9%, but this is a lower figure than the initial projection. We have projected 15 million Euros from the liberalization of the mobile communication market and 26 million Euros from royalties, while the rest has remained unchanged", Krasniqi declared.
As far as budget expenses are concerned, the total amount is 1 billion and 644 million Euros. 33% of it will go for salaries, 13% will go for goods and services, 26% for subsidies and 28% for capital investments.
"Due to the revision of revenues, we are expecting to cut around 50 million Euros on expenses. Out of them, 25 million on salaries, 10,6 million Euros on goods and services and 12 million Euros on subsidies", he said. /ibna/