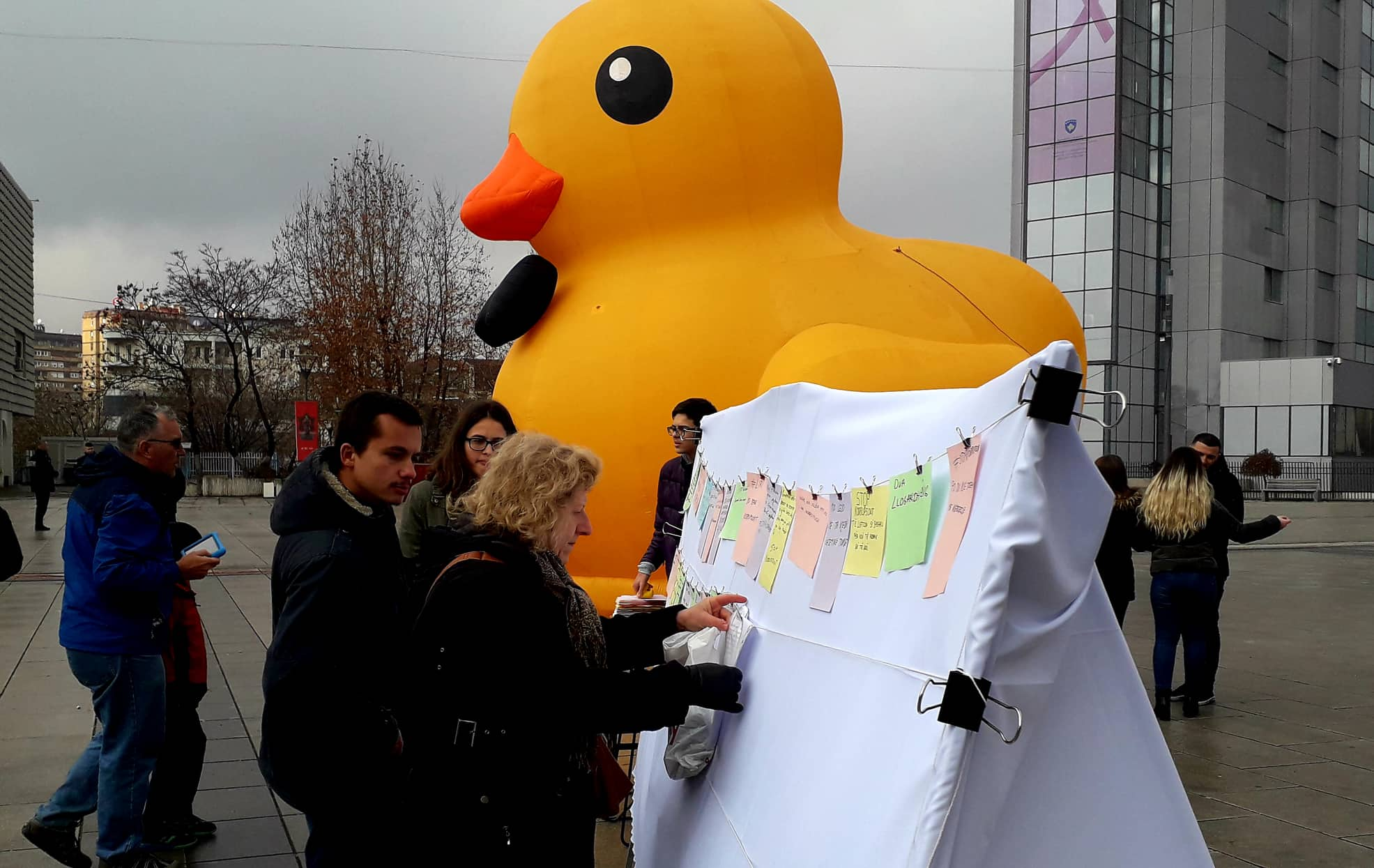 A yellow duck which symbolizes the global fight against corruption appeared in Pristina on Sunday. According to the organizers of this display, the duck is aimed at attracting the attention of public opinion about the people who are going unpunished for being involved in corruption. This display was one of the activities on the occasion of the World Day against Corruption.
Civil society representatives say that even in 2018 and despite the improvements made in the legislation, fight against corruption has been at a standstill.
Arton Demhasaj of the "Rise" organization says that these gridlocks seem to involve cases involving senior officials.
"Corruption among low profile officials has been constantly fought and the offenders have been convicted, but there's always been stagnation in the fight against corruption among high profile officials. This year has seen improvement, but not as much as we could have hoped, because the offenders are not getting what they deserve", says Demhasaj.
Rreze Hoxha of the Group for Legal and Political Studies says that this year, judicial institutions have been involved in scandals which have been reflected in the work of the justice system in general.
"At the same time, they've also given a blow to the trust that people have on the system. As a result, we can say that these scandals and the involvement of the justice system in these scandals shows that institutions are politicized", Mrs. Hoxha says.
Last month, parliament of Kosovo approved nine bills which concern the reformation of the justice system and the increase of efficiency in the fight against crime and corruption. Under the new Criminal Code, officials who are convicted of corruption will be banned from exerting public offices for a period of ten years. /ibna/