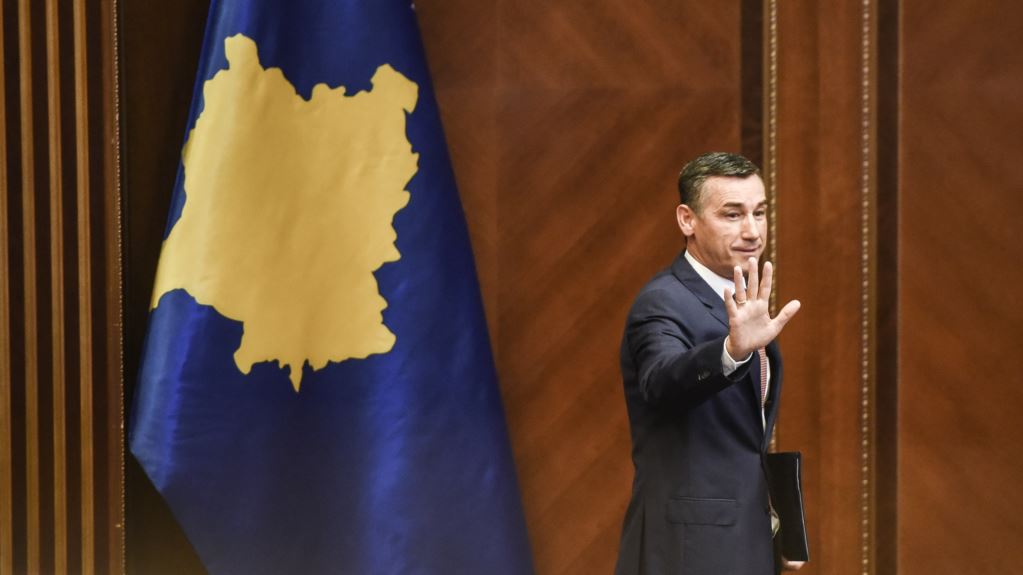 Parliament of Kosovo has voted Kadri Veseli as the new speaker of this institution. Veseli's election in this post followed long political negotiations between the Democratic Party of Kosovo, Alliance for the Future of Kosovo and Incentive for Kosovo, initially with New Kosovo Alliance and then with minorities.
"Kosovo has no time to waste, whereas the new institutions must speed up reforms, European integration and economic development", said the newly elected Assembly Speaker, Kadri Veseli in his first address before MPs.
His speech was boycotted by Self Determination and Democratic League of Kosovo.
Veseli said that the new institutions of Kosovo must address pending issues, including the border demarcation process with Montenegro.
Thaci mandates Haradinaj to form a government
The President of Kosovo has announced that he has appointed Ramush Haradinaj as Prime Minister nominee. Mr. Haradinaj's task now is to form a new government.
Serb List launches consultations in Belgrade for the new government of Kosovo
Representatives of the Serb List will travel to Belgrade to hold consultations with the president of Serbia, Aleksandar Vucic on the participation in the new government of Kosovo.
By voting the new assembly speaker, the Serb List has fulfilled a part of the agreement, meanwhile, as far as the new government of Kosovo is concerned, the representative of this party, Igor Simic said that the Serb List will initially communicate with the President of Serbia, Aleksandar Vucic.
"We will decide on future political steps once we talk to President Aleksandar Vucic and the coordinator on Kosovo, Marko Djuric. After these consultations, we will decide on the participation of the Serb List in the government", Simic said. /balkaneu.com/