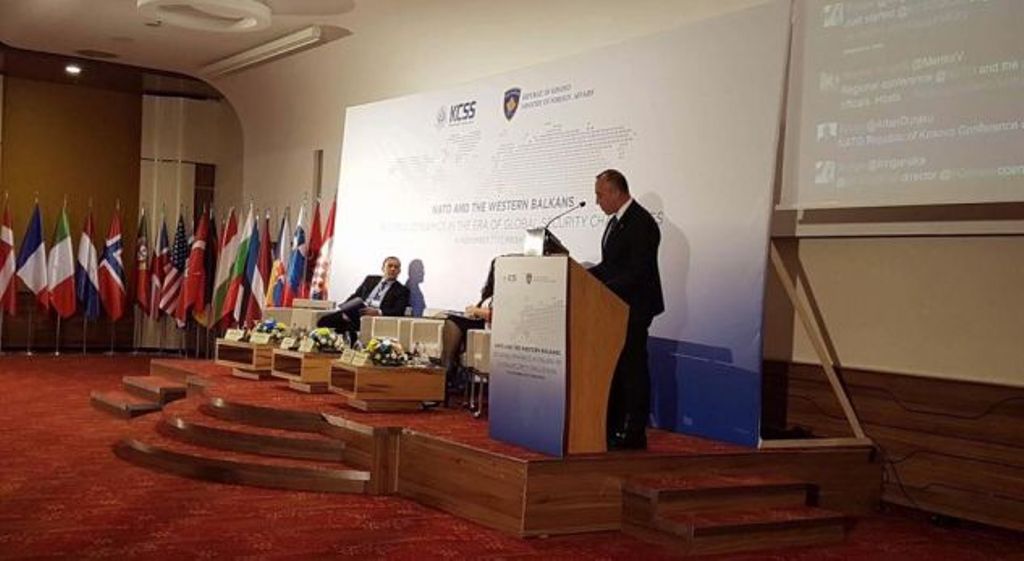 Senior officials in Kosovo say that the army of this country will soon be set up in tight partnership with the NATO.
In the regional security conference dubbed "NATO and Western Balkans-Regional dynamics in the era of global security challenges", heads of the institutions of Kosovo raised the issue for the transformation of the Kosovo Security Force to Armed Forces. Meanwhile, NATO representatives have once again stressed the importance of the preservation of peace in the Balkans for peace and stability all over Europe.
Kosovo's Assembly Speaker, Kadri Veseli said that Kosovo is very close to creating its army.
"Of course, we're soon expecting to transform the Kosovo Security Force into Armed Forces. Our actions will be coordinated and one thing is sure: Kosovo will set up its own army in partnership with the NATO", Veseli said.
Meanwhile, Kosovo's PM, Ramush Haradinaj declared that security threats go beyond state borders.
According to Haradinaj, to counter these challenges, there's a need for joint incentives.
"As a country, Kosovo is not a neutral state in the military aspect and in the aspect of foreign policy. We want and we deserve to become NATO members as soon as possible. We are entitled and we're making all efforts to set up Kosovo's Armed Forces and until 2020, our aim is to become a NATO member country", Haradinaj said.
On the other hand, NATO's assistant Secretary General on Public Diplomacy, Tacan Ildem said that a stable Balkans means a stable Europe.
"Allow me to stress the importance of the dialogue between Pristina and Belgrade. This dialogue is important for peace and regional security", Ildem said. /balkaneu.com/