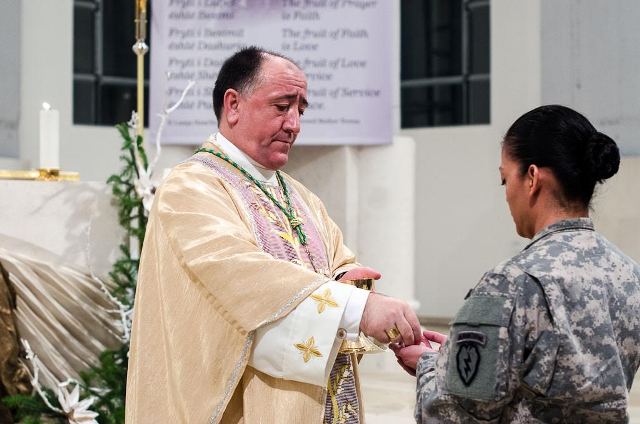 Pristina, 4 July 2016/Independent Balkan News Agency
By Elton Tota
Kosovo's archbishop, Monsignor Dode Gjergji says that Kosovo and several other countries may be subject to terrorist attacks, because some people have nurtured the spirit of hate.
For this reason, he called on state, political, religious and cultural institutions not to remain passive, but work in order to prevent terrorist attacks, like the ones occurred in Paris, Bangladesh and Istanbul.
"This spirit of hate has also penetrated among people here. Thus, events of Istanbul, Bangladesh and Paris may soon come to Pristina, in Skopje or Tirana", said Dode Gjergji in the mass dedicated to the victims of Istanbul and Bangladesh.
Kosovo's archbishop, Dode GJergji said that the feeling of love and pain goes to all those people who have been affected by this evil that terror and violence brings.
But his claimes have been rejected by the deputy Minister of Interior, Nehat Mustafa.
He declared that Kosovo cannot be a base for terrorist attacks as it was the case in Istanbul, Bangladesh and Paris.
"Statistics that Police of Kosovo has along with international partners indicate that Kosovo is not and cannot be a basis for such terrorist attacks", Mustafa said.
Mustafa said that in the past eight months, there has been no Kosovo citizen who has gone to fight in Syria and Iraq.
"Thanks to the enormous work done by the institutions, citizens have managed to understand the threat that terrorism brings and that Kosovo has ranked itself alongside the international coalition against terrorism. But the fact that in the past eight months there are no information for people who have left to Syria or Iraq, shows that the people of Kosovo are orientated toward the west and are pro Americans", Mustafa said.
The head of the Watchdog of the Kosovo Intelligence Agency, Haxhi Shala told IBNA that the likeliness that Kosovo may be struck by terrorist attacks is small.
"The threats and terrorist attacks have recently increased in number in European countries, but also in Asia. Our country is too small and has very little international influence to face attacks by religious extremist groups. However, security institutions in the country have taken into consideration the possible threats and have taken extra measures", Shala says. /balkaneu.com/