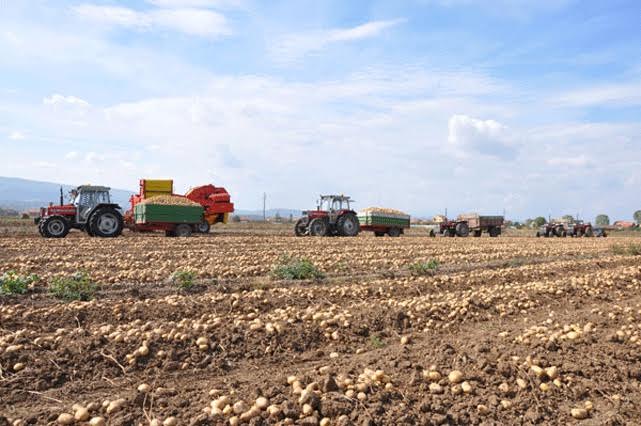 The development of agriculture is often presented as one of the priorities of the government of Kosovo and as a result, it is seen as a sector that has an impact on economic development and tackling of unemployment.
Government of Kosovo has significantly increased investments in agriculture, with the increase of the budget or the increase of grants by different international organizations that operate in Kosovo.
However, Kosovo's farmers have difficulties in facing regional and international competition. Official statistics indicate that Kosovo imports a great deal in this sector.
Deputy Prime Minister of Kosovo, Ramiz Kelmendi calls on farmers and Kosovo's businesses to improve the quality of their produce and advance toward the internationalization of the market.
Kelmendi demands from farmers to collaborate with institutions and foreign experts in order to get to know the international market, in order for their produce to be sold in higher quantities and at a better price.
"We must adapt to the international market, in order to understand what is required to increase production and profits", says the deputy PM.
Meanwhile, experts of this domain told IBNA that Kosovo's agriculture needs more investments for modernization, innovation and know-how, but also for better strategies to penetrate foreign markets.
Professor of European Law, Llokman Murtezani told IBNA that agriculture needs more financial help and capital.
"With the signing of SAA, Kosovo's farmers will face a strong competition of agricultural produce that come from the EU member countries. Currently, Kosovo cannot cover its market with its agricultural produce, let alone penetrating European and international markets", he says.
According to him, agricultural businesses in Kosovo must not only rely on budgets allocated by the local government, but they must find other mechanisms through loans and by applying to EU structural funds.
"If we don't produce high standard European products, we will not be competitive. This way, we will continue to face a high trade deficit", Murtezani says.
Currently, the industry of the production of milk is considered to have the necessary capacities to cover the needs of the domestic market, although, even this sector is considered to rely on import.
Kosovo imports great amounts of agricultural produce from the countries of the region and the European Union, while export is still low. /balkaneu.com/