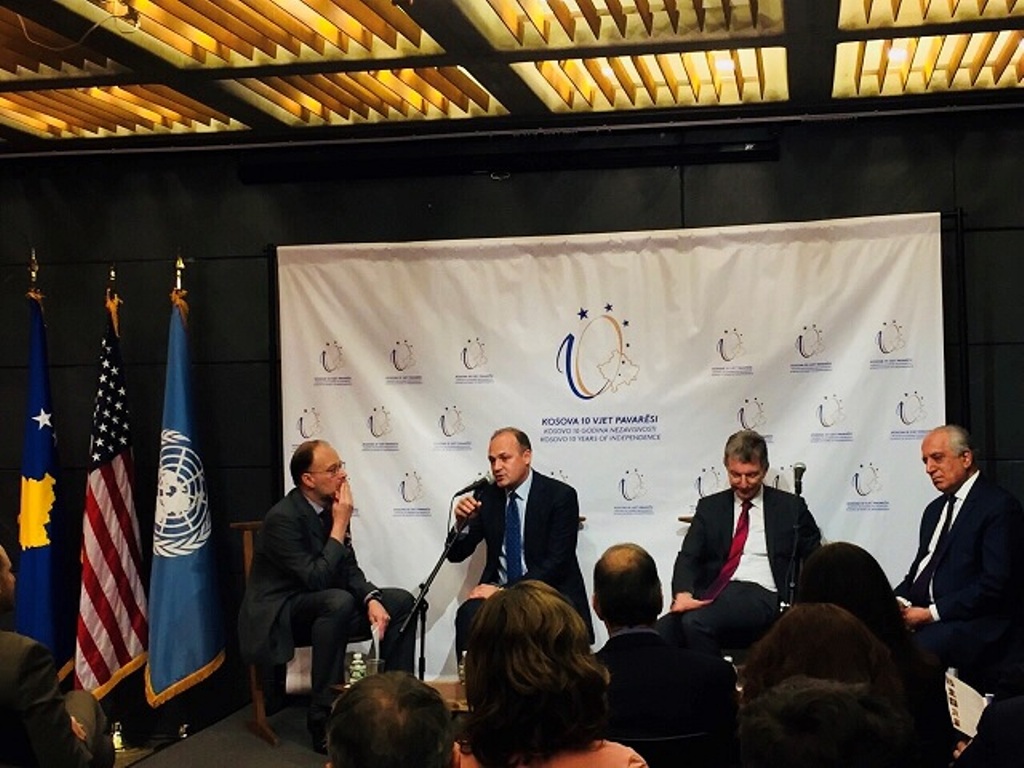 A debate was held in New York with the participation of diplomats and other personalities on the occasion of the 10th anniversary of the independence of Kosovo and the challenges that are awaiting the country after the first decade of independence.
Panelists pointed out the achievements of Kosovo in the past 10 years and said that one of the most important challenges for the country is its accession in the United Nations, European Union and NATO. They also said that relations between president Trump's administration and Kosovo remain strong.
Zalmay Khalilzad was the US ambassador in the UN during the time Kosovo proclaimed its independence. He said that despite the differences between political parties, president George W Bush's administration was not different to the previous administration of president Bill Clinton in terms of the strategy on Kosovo.
"The country has seen major developments and can feel very proud of these developments. Kosovo is a democratic country, it has held elections, it has a Constitution and free press, a civil society and a rigorous debate. The country has been recognized by 114-115 countries and it is a member of many international organizations. It is not yet a member of the UN, but this will come. These are challenges that need to be addressed and one of them is normalization of relations with Serbia".
Enver Hoxhaj, deputy Prime Minister of Kosovo, who has been part of the negotiating team during the preparations for independence, said:
"Of course, Kosovo's main priority is to consolidate its state, which means accession in the UN, European Union and the NATO. Greater attention from the US and Europe is very important for Kosovo and the region".
Christoph Heusgen, German ambassador in the UN, is known as the most influential advisor of foreign policy for Chancellor Angela Merkel.
"During the 12 years I've worked for the Chancellor, Kosovo has been in our projects. We want Kosovo to be successful. We are working a lot in order for those countries of the EU who don't recognize it, to recognize it. I think we will be able to overcome this obstacle", Heusgen said. /balkaneu.com/