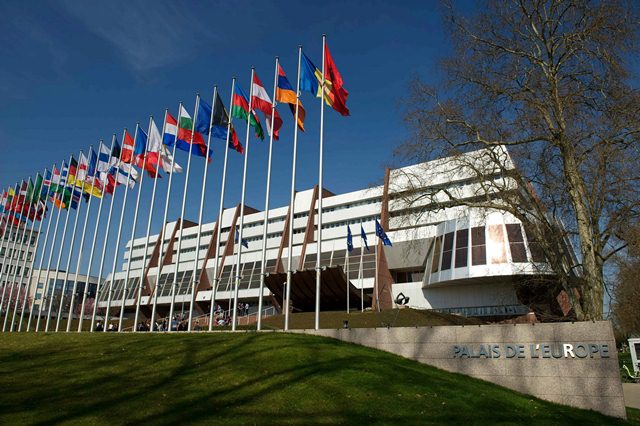 IBNA Special Report
Pristina, November 19, 2014/Independent Balkan News Agency
By Elton Tota
The majority of the member countries of the Council of Europe have recognized the independence of Kosovo, but the accession of the country in this pan-European organization has not happened because there's been no demand for it.
The accession of a new state in this organization doesn't require the full consensus of all 47 member countries, but only 2/3. Based on the number of states that have recognized Kosovo, accession doesn't seem to be mission impossible.
According to experts of European integration, the delays that the government of Kosovo is causing for the application are reasonable.
Professor of European Law, Emrush Ujkani says that it's absurd to talk about Kosovo's accession in the Council of Europe, at a time when this accession should have been done until now.
"It's surprising that we're still not part of this institution, because two thirds of the votes are enough and we have had those votes for two years", said Ujkani.
According to him, Kosovo has the support of the majority of Council of Europe member steps to take such step, but institutions in Kosovo have shown their negligence by not sending their application for accession.
Analyst Vilhard Shala told IBNA that the responsibility for this falls upon the government, presidency and other important institutions of the state.
According to him, the failure to make Kosovo part of the European Council is first of all damage for the citizens of Kosovo.
"With the accession of Kosovo, citizens will be able to address to the European Court for Human Rights in Strasbourg. This would be a good opportunity, knowing that the justice system in Kosovo doesn't function. Citizens will also benefit from what is known as the European Convention of Human Rights, which means an extra alternative for their rights and liberties", declared Shala.
Foreign Minister of Kosovo, Enver Hoxhaj has declared that Kosovo is ready to make an application for accession. Meanwhile, he has stressed that Kosovo's accession in this international organization is not an act, but a process which lasts several years.
Minister Hoxhaj says that efforts to prevent the accession of Kosovo in the Council of Europe will be overcome.
"Kosovo's admission in the Council of Europe is strongly objected by Russia, some former Soviet countries and Serbia itself. There have been movements in the recent years which we have closely followed", declared minister Hoxhaj.
Hoxhaj says that it's positive that the majority of member countries of the Council of Europe and Parliamentary Assembly have recognized the independence of Kosovo. /ibna/