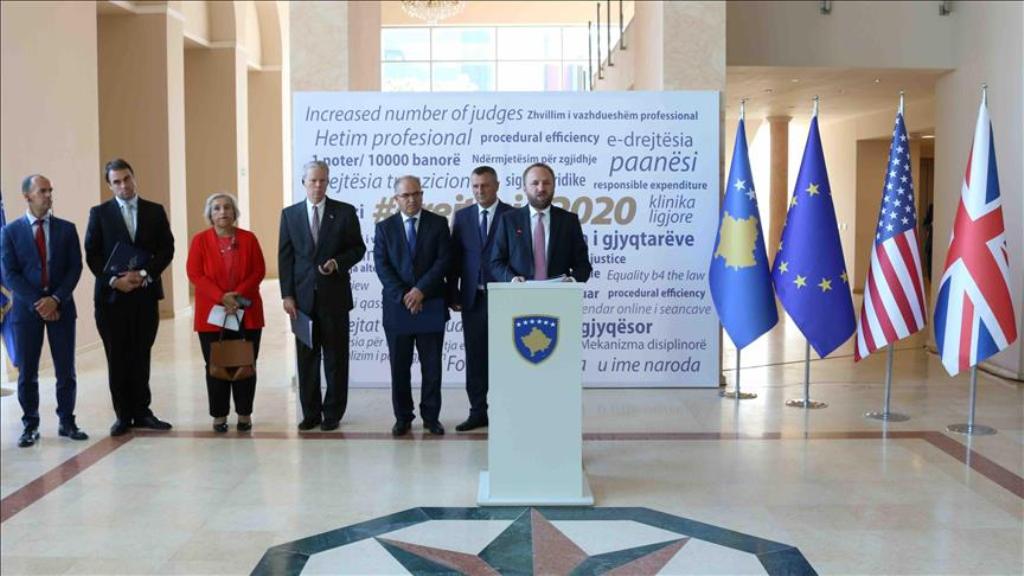 Representatives of the international community in Kosovo called on the institutions of justice in the country to do more in order to improve this system.
During the presentation of the "Justice 2020" plan, which aims at addressing a number of problems concerning this field, participants said that the contribution of domestic authorities is instrumental to the change that should happen in Kosovo's justice system.
The head of ELUEX, Alexandra Papadopoulou praised the "Justice 2020" plan, which has been drafted by institutions of Kosovo independently.
"This plan has been entirely drafted by authorities in Kosovo and this is a very important aspect. I would like to stress this because this plan alone could lead to real changes", she said.
Outgoing US ambassador, Greg Delawie praised the plan in question, by stressing the need for commitment in order for the changes that Kosovo needs in the future, to take place.
British ambassador to Pristina, Ruairi O'Connel said that Kosovo has no time to lose.
"Citizens of Kosovo deserve an effective justice system and we, as friends of Kosovo, need an honest partner in the fight against organized crime. It's very important to preserve a long-term vision in order to address the most important priorities", the British ambassador said. /ibna/