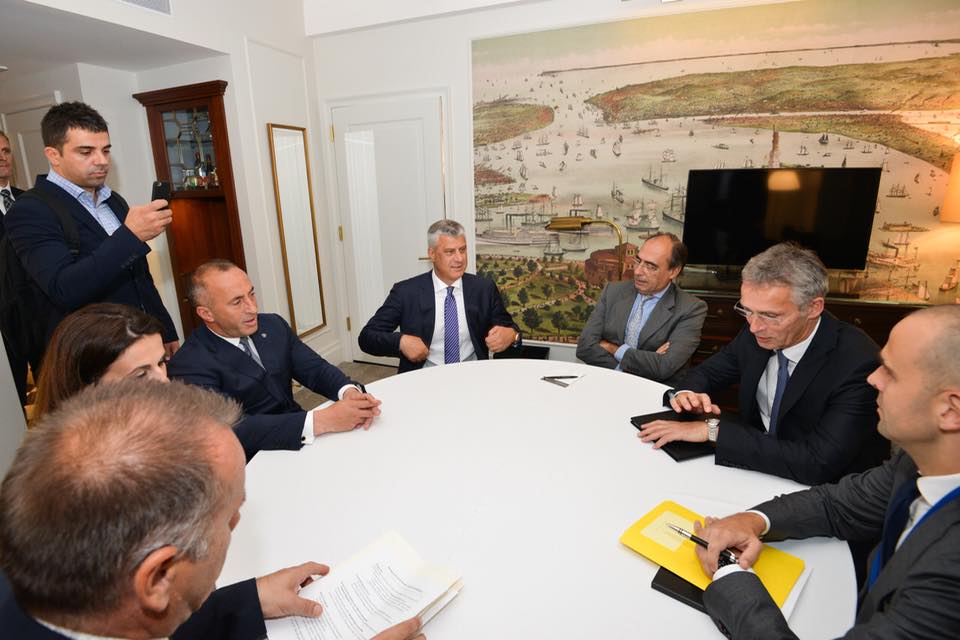 On the sidelines of the UN General Assembly, Kosovo's PM, Ramush Haradinaj has held a meeting with NATO's Secretary General, Jens Stoltenberg.
After the meeting, Haradinaj declared that the role of the Alliance continues to have a special importance for the security of the country and the region.
During this meeting, PM Haradinaj has asked Secretary General Stoltenberg for support in the process of the transformation of Kosovo's Security Force (FSK) into an army.
"Our strategic goal is integration in the EU and NATO", Haradinaj said.
Kosovo's Security Force was set up in January 2009 based on the plan of the UN chief negotiator, Martti Ahtisaari. FSK is a multi-ethnic force. In the of spring last year, president of Kosovo, Hashim Thaci proposed the transformation of this force into an army, but NATO and the US want this to be done through constitutional amendments. However, these constitutional amendments require the votes of national minorities, but for the moment, this seems impossible because Belgrade opposes this proposal. /ibna/