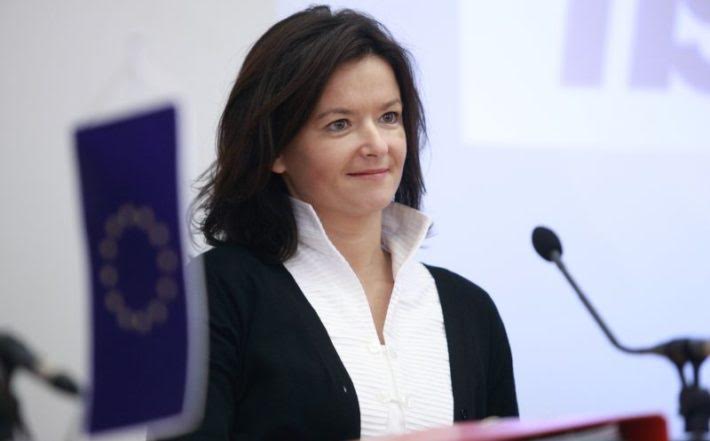 Pristina, 6 July 2016/Independent Balkan News Agency
By Elton Tota
Tanja Fajon, European Union rapporteur for the liberalization of visas in Kosovo, has announced sad news for Kosovo citizens, who are waiting to travel without visas in the Schengen area.
In a press statement, Fajon said that the decision to scrap the visa regime for Kosovo citizens was postponed for the fall, because Kosovo had not delivered the last criteria relating the ratification of the agreement for demarcation with Montenegro.
"I sincerely hope that parliament of Kosovo will ratify this agreement as soon as possible before the summer holidays, in order for us to proceed with the voting in fall and secure full support of the committee responsible for my recommendation regarding the lifting of the visa regime", she said.
The European Parliament rapporteur said that "the ball is now in the Parliament of Kosovo's field" and that she hopes that with the ratification of the border agreement, "the European parliament will be able to act in favor of the visa free movement".
"This would be a vital movement for the citizens of Kosovo, which are isolated. I understand the sensibility of the debate in parliament, but I have received full assurance from the government that the ratification will be made", Fajon said.
Fajon called on all "responsible politicians in Kosovo to make this final step and give way to the visa free movement".
On May 4, the European Commission proposed the lifting of visas for Kosovo, by imposing as a condition the ratification of the agreement for the border demarcation with Montenegro, an issue which has led to the deepest political crisis in Kosovo since the proclamation of independence.
The opposition claims that the agreement signed in August 2015, takes over 8 thousand hectares of land away from Kosovo, in spite of the international opinions that the border demarcation is in line with the documents in force based on which the independence of Kosovo has been announced.
Citizens of Kosovo are the only ones in Southeast Europe who cannot travel freely in the Schengen countries. /balkaneu.com/