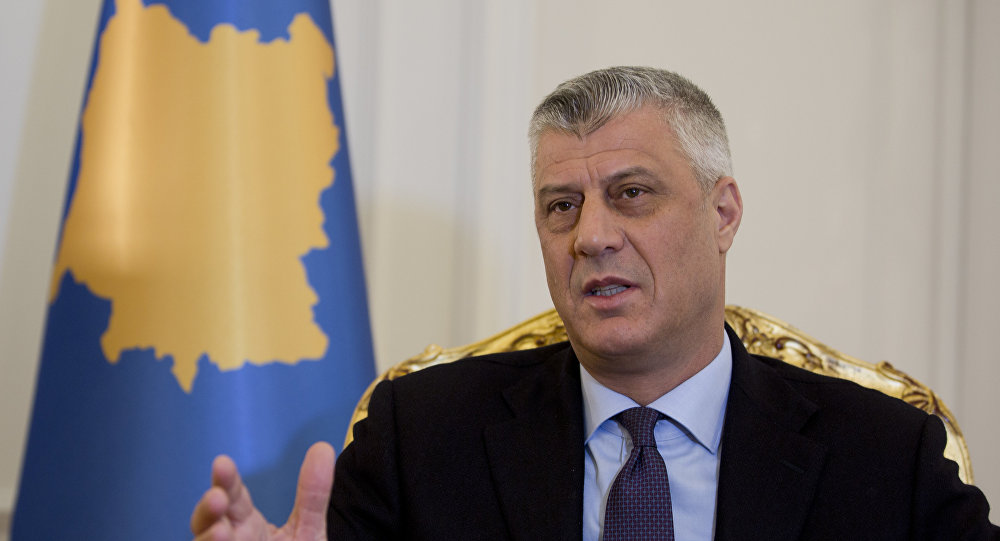 Kosovar President Hashim Thaci, addressing the media following his meeting on Tuesday with Special Envoys Emmanuel Bonne and Jen Hecker from France and Germany respectively, stressed that Kosovo would pledge to engage in talks with Serbia only after the Kosovar citizens were granted visa liberalization for the EU Schengen countries.
"I just hosted a meeting with German Chancellor Angela Merkel and French President Emmanuel Macron Envoys. We discussed recent developments in Kosovo, the Western Balkans and the prospects for the region", Thaci told the media after the meeting.
"I would like to emphasize that, unfortunately, today we heard nothing about visa liberalization; had I not raised this issue, it would not have been discussed at all, and that has a lot to do with the fact that the EU has been ready for visa liberalization for many years now", with Kosovo's President adding that this was an unfair decision, as the country had fulfilled all the criteria required for visa liberalization.
"We have fulfilled the demarcation requirement by ratifying the agreement with Montenegro in Parliament, and yet they still remain reluctant, not adding the visa issue on the agenda. I think this should be a wake-up call; there is no other way forward, but the EU must be straightforward and honest about the reasons behind the delay in this decision on visas", Thaci said.
Thaci also noted that he told the envoys from France and Germany that the EU should first proceed with the visa liberalization and commit to a dialogue later. "My position was clear; the EU should first decide on visas and then consider whether they can promote dialogue. But as far as I can see, the EU is completely unprepared for the latter [dialogue] /ibna