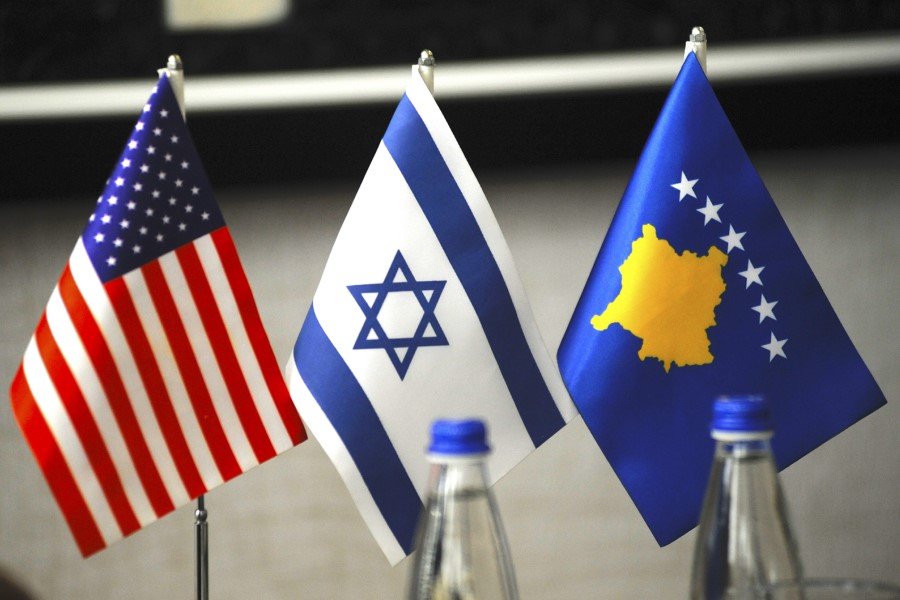 Diplomatic relations between the Republic of Kosovo and the State of Israel will be formalized on February 1st through a virtual ceremony.
The news was announced by the Ministry of Foreign Affairs of Kosovo, according to which the Republic of Kosovo is entering a new historical period with the state of Israel.
"The formal signing of diplomatic relations will be conducted by the Minister of Foreign Affairs and Diaspora of the Republic of Kosovo Meliza Haradinaj-Stublla, and the Minister of Foreign Affairs of Israel Gabriel Ashkenazi," the Foreign Ministry announced in a statement.
The Israeli recognition is of particular value and was rendered possible owing to to the United States, through the agreement signed in Washington on September 4.
According to the agreement signed by Prime Minister Avdullah Hoti, the Kosovo embassy will open in Jerusalem.
"This is a very important moment for us, the perpetuation of the long-standing friendship between our peoples, which has now been sealed through the establishment of diplomatic relations," the Kosovo Foreign Minister said, adding that Kosovo is eternally grateful to the United States of America. /ibna